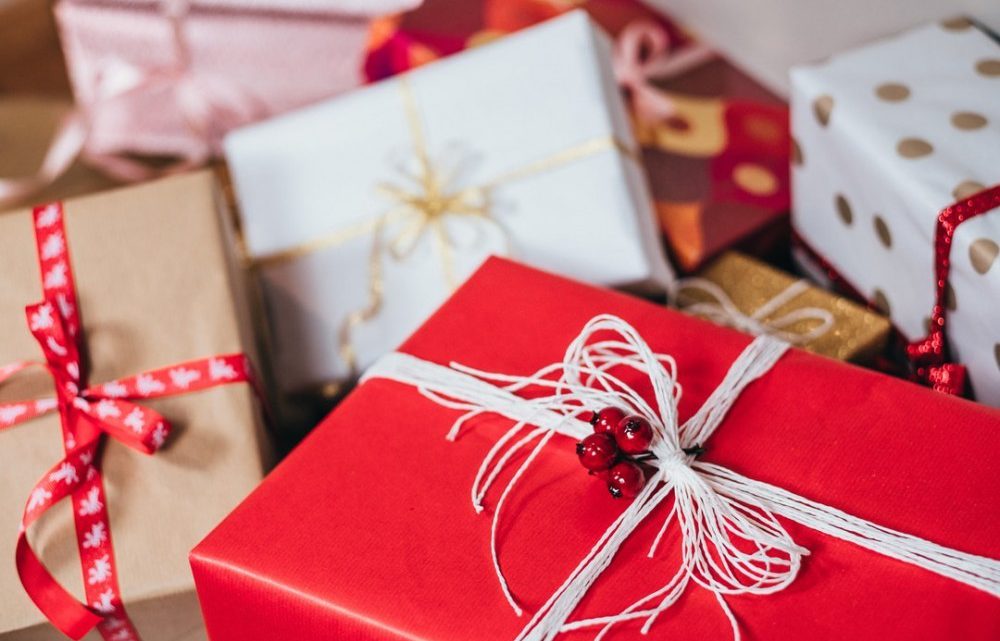 Gifts for Drone Lovers – My Top Picks for the 2018 Holiday Season – Updated!
December 4, 2018
20
By
Scott Hinkle
It's that time of year again. The holidays are coming, your loved ones have been hinting and their perfect gifts and you're looking to see what's out there to surprise them with. If you're on the hunt for the perfect gifts for drone lovers, look no further. Here are my top picks for the 2018 holiday season.
Traditionally, when you think of drones, you think of the drones themselves and maybe about a few accessories, but there's so much more than that. Consider training, certification, insurance, drone club memberships and so on. Sure, you're loved one would be ecstatic to get a new drone for the holidays, but that might be outside of your budget. Take a look at the suggestions below. If it's a drone, great, but if you want to be a bit more creative or put a little more thought into it, you might surprise your drone lover with a gift to help them expand their drone hobby or profession in ways they may not have considered.
THIS POST MAY CONTAIN AFFILIATE LINKS. PLEASE SEE OUR AFFILIATE DISCLOSURE FOR MORE INFORMATION.
Drones
OK, maybe your drone lover isn't a drone lover yet but more of a drone dreamer or maybe he or she is a drone lover but their current drone is aging or lacking in some other way. Let's start this gift list off with my top drone picks for the 2018 holiday season.
Consider the Fly More Combo options if you do grab one of these beauties. It will come with a carrying case, additional batteries, extra props and so on making your loved one's experience a better one. I'll list the drones by intended use and skill requirements.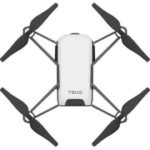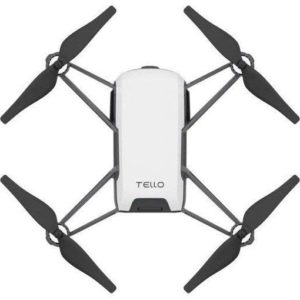 Beginner – This is for the loved one that's new to drones. If your loved one really wants a drone but has never had one and doesn't have a specific use other than fun flying consider grabbing a Tello drone. This is a great beginner drone with tons of features at a great price that won't have you crying should an incident render it unusable. One suggestion, consider getting it with a remote. There's something about having that tactile feedback you just don't get on the smooth screen of a phone or tablet.
Beginner to intermediate – This drone is for that special someone who needs a bit more than a play thing. The DJI Mavic Air is a great, compact flying camera that boasts several advanced features including a 4K stabilized camera, obstacle avoidance and intelligent flight modes. The price point is significantly higher than the Tello but you get a lot more for your money with this bird. Again, I recommend an option with remote controller vs just using WiFi on your phone or tablet.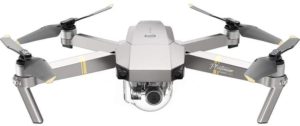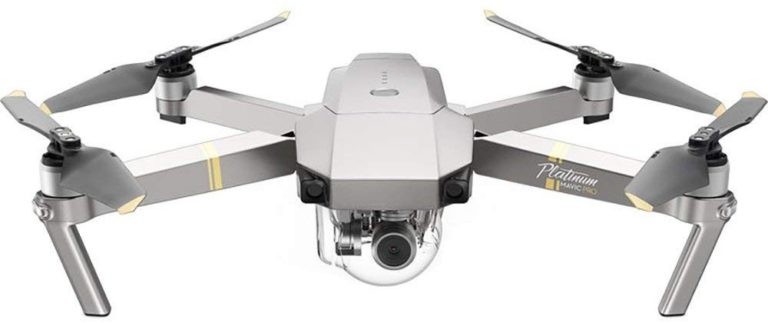 Beginner to intermediate – This DJI Mavic Pro Platinum is much like the Mavic Air above but offers more flight time, quieter operation and a much larger range due to it's OcuSync technology. It also offers a stabilized 4K camera, obstacle avoidance and intelligent flight modes. I actually have this model's predecessor, the Mavic Pro and I absolutely love it. If you have someone who needs a compact solution that offers great range, consider the Mavic Pro Platinum.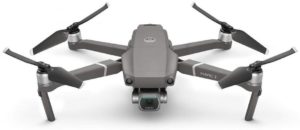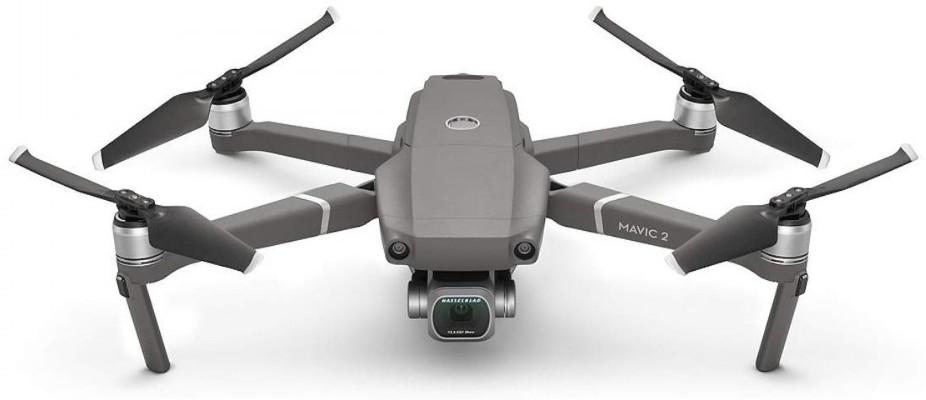 Intermediate to professional – These next ones are basically the same drone but with two different cameras. The successors to the DJI Mavic Pro/Pro Platinum are the DJI Mavic 2 Pro and DJI Mavic 2 Zoom. They basically took notes on what people liked, disliked and wished for and came up with the new models. The pro houses a Hassleblad camera sensor with a stunning 20 megapixel resolution. This one is more for the professional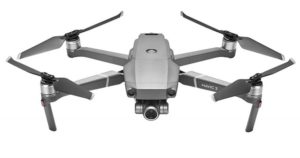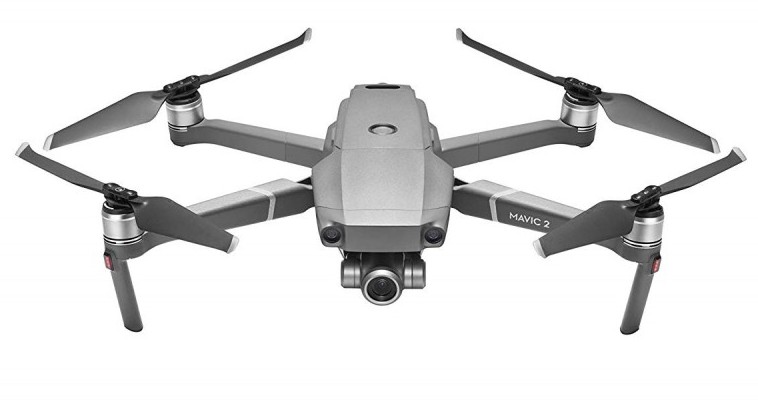 photographer/videographer. The Zoom's camera is very much like the original Mavic Pro/Pro Platinum models except if offers an optical zoom feature. It should be noted that the cameras on the Mavic 2 series can be swapped out so you can get the best of both worlds with a single drone. You just have to acquire the other camera and either use DJI's swap service or perform the operation yourself. Check out these 2 posts for more information: DJI Mavic 2 Camera Swap Service and DJI Mavic 2 – How to Swap the Cameras. They also offer obstacle avoidance, intelligent flight modes and so on. Consider these to be the flagship portable models from DJI.
Intermediate to professional – This is the last entry in my list. The DJI Phantom 4 Pro 2.0 is the perfect drone for the photographer/videographer that doesn't need a compact, portable solution. If you're loved one needs portability with excellent image quality go for the DJI Mavic 2 Pro but, if they need the best possible image from their consumer level drone, look no further than the DJI Phantom 4 Pro 2.0. This drone is the perfect solution if space isn't a top priority. The image is arguably better than the DJI Mavic 2 Pro (see my The DJI Mavic 2 Pro – Is There a Sensor Issue Affecting Image Quality? post for more info) and the drone is fast, offers obstacle avoidance, impressive flight times and intelligent flight modes.
If you're looking at the DJI Mavic Series and still aren't sure which one you think is right check out the following review and comparison posts:
What About the Mavic Air – This is a Site for Everything Mavic Isn't It?
What is the DJI Mavic Pro – Only One of the Best Drones Ever!
The DJI Mavic 2 – The New Models are Finally Here!
DJI Mavic – Which One to Choose
Drone Accessories
So your loved one has the drone of their dreams but they don't quite have everything yet. What accessories are out there that will enhance their drone flying experience? Actually, there are quite a few options here. I've written an Essential DJI Mavic Pro Accessories – The Must Haves post. The accessories listed there focus on accessories for the DJI Mavic Pro but, many have similar versions for other drone models as well. I'll list a few options here with links for the various drone models above.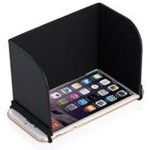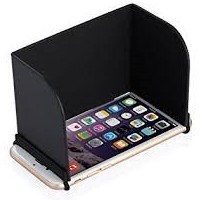 Sun Shade – This is one of the least expensive yet cost effective accessories you can get. It helps to reduce the glare and reflections on your phone or tablet's screen that tend to make it difficult to see the display.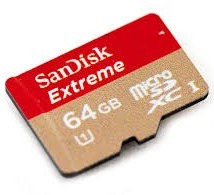 micro SD Cards – Let's face it, your loved one is going to be taking pictures and shooting video on their drone. Storage is always a concern. Consider grabbing one or more larger capacity micro SD cards so they can stay in the air longer and not have to stop to download their content before continuing their flight.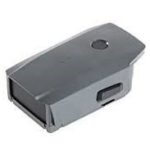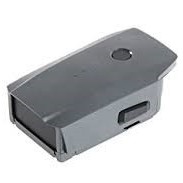 Batteries – You can never have too many batteries. On average, it takes about an hour to charge a battery to full capacity. A full battery can provide anywhere from 20 to 30 minutes of flight time. If your loved one wants to stay in the air for long periods of time, they're going to need more batteries.
Tello – Mavic Air – Mavic Pro/Pro Platinum – Mavic 2 – Phantom 4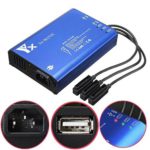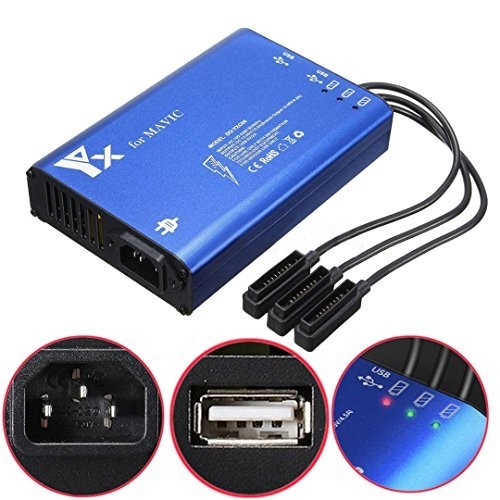 Multi-Charger – Who wants to charge one battery at a time? Enter the multi-charger. These devices will charge multiple batteries at once and some even offer USB ports to charge your remote and phone or tablet too. I have one for my Mavic Pro and it's awesome…. In about an hour I have 3 batteries, my remote and my phone/tablet fully charged and ready to go! I used to recommend a car charger too but now believe a multi-charger and inverter (if your car doesn't have an AC outlet) is the better way to go as the car charger can only charge one battery at a time.
Tello – Mavic Air – Mavic Pro/Pro Platinum – Mavic 2 – Phantom 4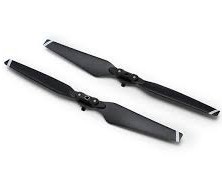 Extra Props – It's going to happen. That little bump, slight mishap (see my Mavic vs Tree – The Importance of Situational Awareness post), etc. Eventually you're going to need additional props. Even if you don't have a mishap, parts wear down. It's always a good idea to have some spares handy.
Tello – Mavic Air – Mavic Pro – Mavic Pro Platinum – Mavic 2 – Phantom 4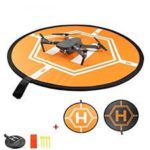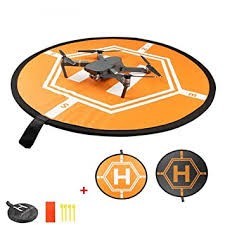 Launching/Landing Pad – You never know what your launching or landing site might be like. It's a good idea to grab a pad to protect your drone from debris. Grass, sand, dust and dirt tend to swirl around when the done takes off and lands. A pad provides a protective clean surface to prevent debris from mucking up your motors, nicking your props and impeding your camera's view.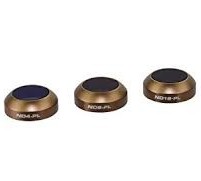 Camera Filters/Protectors – Let's face it, flying cameras are expensive. It only makes sense to protect your investment. Consider neutral density filters as a two-fold solution. They act as sunglasses for your camera, allowing you to adjust your camera settings to get the perfect effect, protect your lens in the process and some even have polarization to reduce reflections and glare. I usually have my Polar Pro Vivid Series ND 16 on board when I fly.
Mavic Air – Mavic Pro/Pro Platinum – Mavic 2 Pro – Mavic 2 Zoom – Phantom 4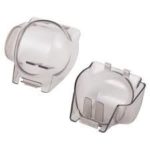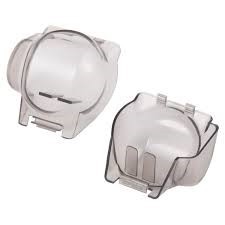 Camera Gimbal Lock/Cover – I'll be the first one to say that DJI's stock gimbal lock and cover solution is a bit lacking. It can be quite cumbersome to have to install a separate lock to protect your gimbal and a cover to protect the camera in transit. Check out some of these single-piece options.
Mavic Air – Mavic Pro/Pro Platinum – Mavic 2 Pro – Mavic 2 Zoom – Phantom 4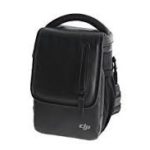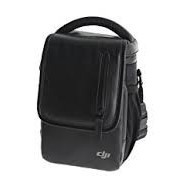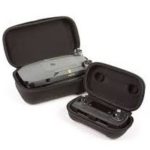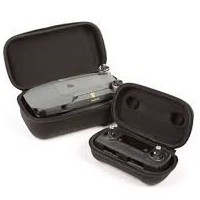 Carrying Bag/Protective Case – If you grabbed the Fly More Combo then you probably already have a bag. That said, depending on your need/use, the included bag may be insufficient for your loved one's needs. If they are a photographer and tend to carry around a camera, lenses and so on, then you may need a single bag solution that will carry all of it and their drone. If they have the DJI Goggles they may need a bag that fits them, the drone and whatever else is on their list. Unfortunately It's hard to recommend bags without knowing the full extent of what will be put into them. Another option is to get a protective case that you can then put into an existing bag. In this particular instance I recommend heading on over to Amazon.com and performing a search for a drone bag or drone case and including keywords like Mavic Air, Goggles, Camera, Lenses and so on. There are many to choose from.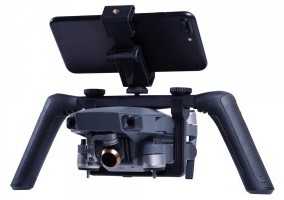 Cinema Tray – You know that the drone is a flying stabilized camera but did you know you can also use it as a stabilized hand-held solution? Check out these cinema tray devices. They turn your flying camera into a hand-held steady shooting system.
Mavic Air – Mavic Pro/Pro Platinum – Mavic 2 – Phantom 4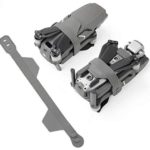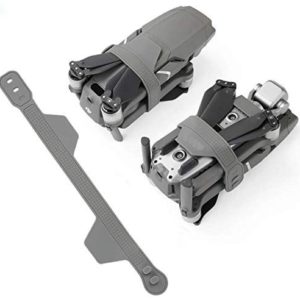 Prop Clips/Holders – Do you leave your props attached in transit? Are you concerned they may get snagged when putting them in or taking them out of your bag or worse yet, broken? Consider prop clips/holders to secure them in place.
Mavic Air – Mavic Pro/Pro Platinum – Mavic 2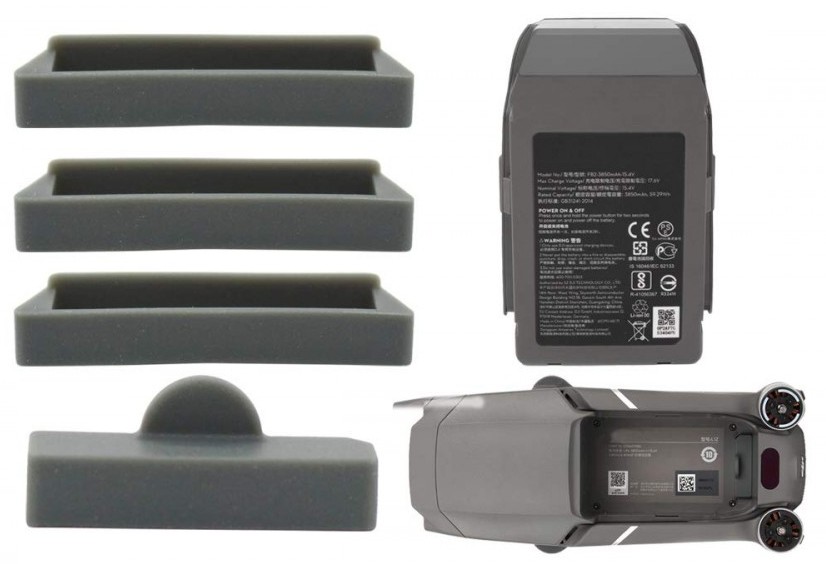 Terminal covers – With multiple batteries flopping around, it's a good idea to protect the contacts on your batteries and drone from damage and possibly bridging the contacts which can be dangerous.
Mavic Air – Mavic Pro/Pro Platinum – Mavic 2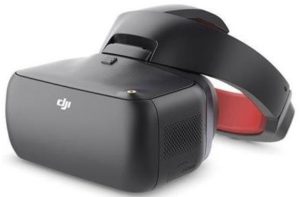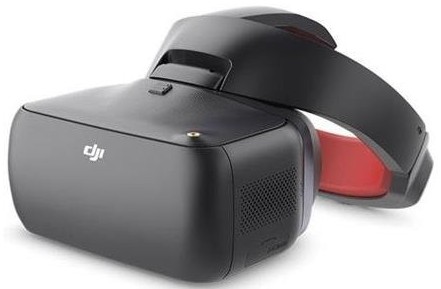 Last, but not least…DJI Goggles Racing Edition! – These are just cool. Plain and simple. You can use these with all the drones listed above (except for the Tello). Get that first person view experience. Control the camera or even the drone's direction with the tilt/turn of your head! Use it as a second controller to manage the camera while you have someone on the remote directing the aircraft. This is, by far, the most expensive accessory listed here but I just couldn't leave it off the list. I actually have one of these under my tree for me this year and I can't wait!
Training and Certification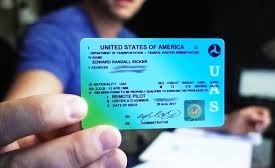 Physical accessories aren't the only gifts available. Is your loved one looking to use their drone professionally (or in any way other than hobbyist use)? Do they just want to increase their skills and knowledge? Consider training, certification and licensing.
Udemy.com is a great resource for finding training online. Consider checking them out and searching for your topic of interest. I'm sure you'll find a ton of offerings. In fact, Greg Reverdiau has a couple on there for the FAA Par 107 certificate and I will give the first person to leave an engaging comment below and mention "I heard there was a free code for the UAS Remote Pilot Certificate – Test Prep for FAA Part 107 Exam to be had!" the course for free!!! Please note I only have one to give away so make your comment count.
Update! – The free course has been claimed.  Don't worry though, if you still want to take advantage of it, I have it here for $46.99 instead of the usual $189.99.  To get the course at the discounted price just follow this link:
UAS (Drone) Remote Pilot Test Prep for FAA Part 107 Exam
DJI also offers great training videos on their site. Check out some of these links:
There are so many other resources available as well, including my own site here. Please check out some of my other posts that may interest your loved one:
Get the FAA Drone License – Make Money Legally With Your Mavic
Starting a Drone Photography Business – Marketing Yourself Online
Dolly Zoom Effect With Any Drone by Willie Morris – A Mini Post
Free Video Editing Software – My Top Picks for 2018
Free Music for Videos – Sources for Your Next Project
And so many more.
If your loved one is new to the drone arena, I do recommend some training in the form of online tutorials and maybe even using the DJI Flight Simulator that was recently released. You can find out more about that in my DJI Flight Simulator – Professional Pilot Training post. If they are considering making money, volunteering for search and rescue operations or anything else outside of hobbyist use, then they really should consider getting the FAA part 107 cert (or equivalent if not based in the US). See my Get the FAA Drone License – Make Money Legally With Your Mavic post for more details.
Miscellaneous
So we've covered the drones themselves, accessories for the drones, training and certification, what's left? Actually there's still more. Let's see what else we can find: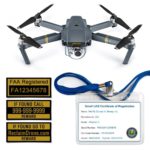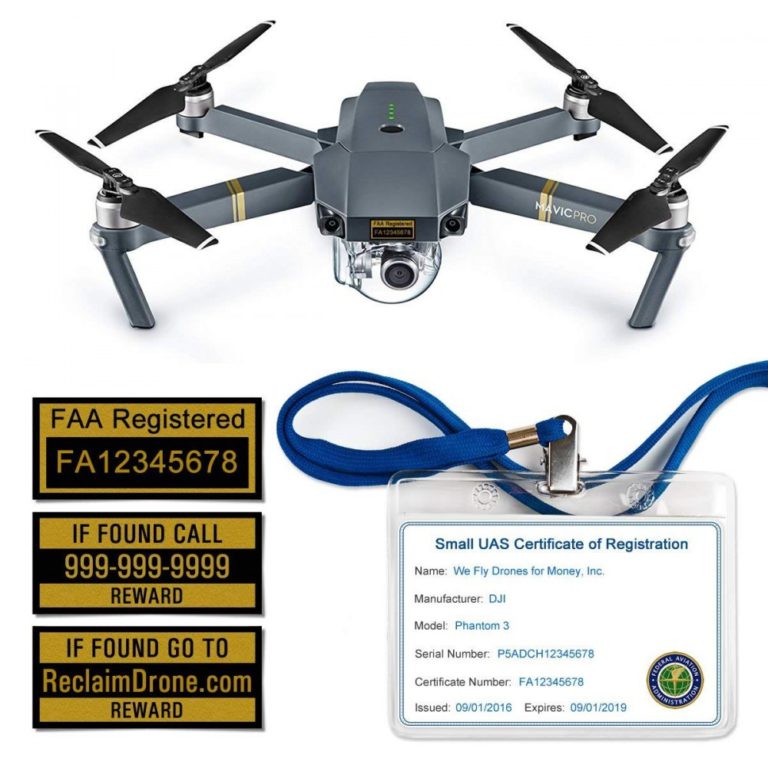 Labels – Consider professional labels for your drone to meet identification requirements and provide a way for those who may find your lost drone to contact you.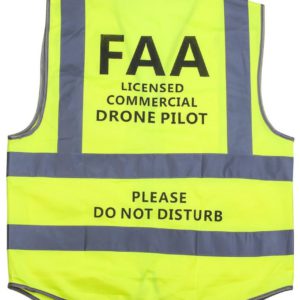 Drone Vest – How about a snazzy vest for your pilot? Is your loved one someone who likes a little recognition? Maybe they like to be the center of attention or maybe they just want to be left alone. In any case, this vest should fit their need.
Insurance – There are many options not only for insurance providers but the type of insurance coverage. Not only should you consider protecting your loved one from financial headaches should they be involved in damaging someone's property or injuring another but you should also consider protection for the drone itself. DJI, Verifly, even the company that you have your home/renters insurance through probably offers a policy to meet your needs. Many people (outside of California) have had great luck with State Farm. Take a look at your options and choose the solution that fits your needs best.
Clubs and user groups – There are various clubs and user groups around the globe. Consider searching for one in your area that might be beneficial for your loved one to be a member of. Groups vary in size, location and focus so make sure to look into them before making a decision. One thing to look out for is brand specificity. If your loved one is a DJI nut and you sign them up for a Yuneec group, they probably won't get much benefit out of it so do a little homework beforehand.
Clubs and organizations are a great way to meet others with similar interests, make connections, gain valuable skills and interact with the public.
Conclusion
I know this post was a little long but I wanted to include everything I could think of to help you find the perfect gifts for drone lovers in your life. I hope my top picks for the 2018 holiday season helped you find something for that special someone.
I'm absolutely sure I've missed something so if you can think of anything else that should be included in this list, have an opinion on something I've mentioned here or just down right don't like what I've posted, please let me know by commenting below. Remember the little freebie hidden above. I look forward to your comments.
Thank you,
Scott Hinkle
MavicManiacs.com