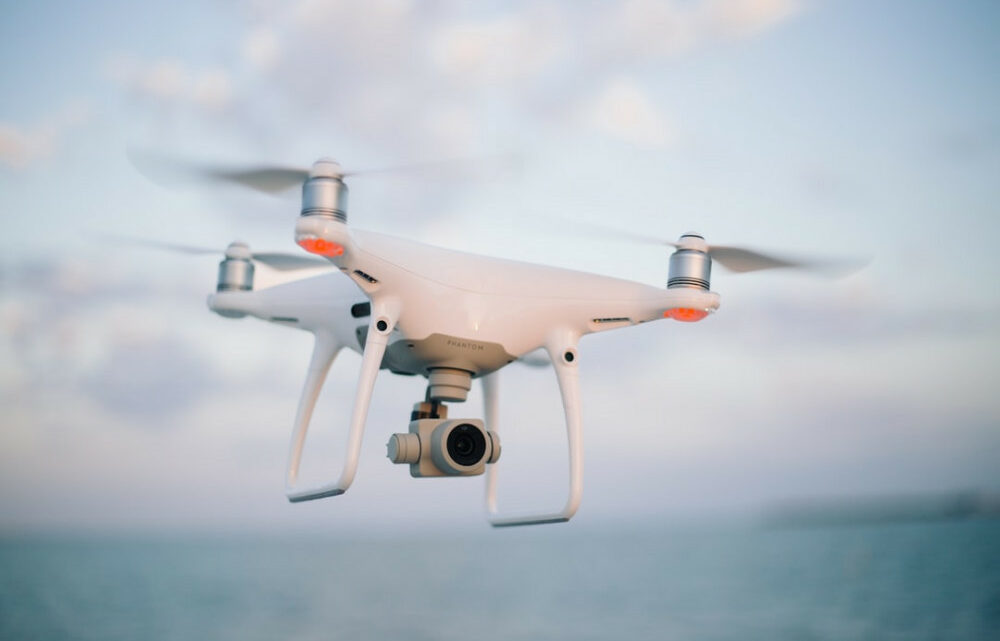 The Role of Drones in the Future of Elderly Care
November 18, 2021
0
By
Scott Hinkle
Please enjoy another guest post, this time from Sophia Young.  You can find her bio at the end of this article.
Caring for the elderly takes a lot of work and patience. It's not for everyone and, sometimes, even the seniors want independence from caretakers. Part of the future that is coming for the elderly are drones, which are fast becoming very useful actors in our everyday life.
Drones are versatile and useful devices, able to overcome the many limitations that elderly people develop over the years. The role of drones is expanding as the technology becomes better and better. Here's everything they can do for the future of elderly care everywhere.
THIS POST MAY CONTAIN AFFILIATE LINKS. PLEASE SEE MY AFFILIATE DISCLOSURE FOR MORE INFORMATION.
Drones For Stress Relief and Outdoor Sightseeing
One thing that many seniors can't do anymore is going outside, especially for long trips. It can be depressing for seniors to be inside all day without seeing the outside world. What drones can do for this problem makes it a fantastic solution.
Among the simplest but most majestic functions of drones is their quality aerial imaging. With the right camera setup, you can soar through the skies and see a bird's eye view of any city or locale. At higher altitudes, you're literally getting some of the best views out there.
A VR setup can be an amazingly immersive experience for seniors who want to see the world around them. Even without massive aerial views, you can use drones to help seniors see consenting neighbors, especially family friends who don't know how to use computers. It's an amazing drone visit that people will surely appreciate.
Drones can encourage a more active, daily life and seniors will surely look forward to seeing and visiting friends. This can help alleviate boredom and depression, as well as ease several mental health concerns.
Drones For Elderly Surveillance and Security
Another way drones can help with elderly care is through faster search and rescue operations. The usual problem of many seniors, especially those with degenerative diseases like  Alzheimer's. They tend to forget where they are and even position themselves in a very frightful state.
With drones, missing seniors or those trying to follow an old routine are easier to find. For caretakers or those working in an assisted living environment, a drone can mobilize faster and do a wider search. It can immediately pick up the tracks of a senior, which is crucial to ensure their safety.
Another way for nursing homes to use drones is for the disinfection of public areas and senior rooms. This is especially useful in the pandemic situation and will continue to be valuable well after the pandemic.
Nursing homes can also use drones to overlook senior activities within the community. Caretakers can keep tabs on seniors and give them the space they need without constantly bothering them. Rather than install expensive outdoor surveillance, you can use drones during the limited time that the seniors will stay outside.
Drones For Senior Shopping and Medication
At-home living for seniors who receive care at the comfort of their own property can make extensive use of drones. Currently, one of the most utilitarian uses of drones is in delivery, mostly for small items that are easy to carry. These can be for anything, from medication to food deliveries, making them a reliable auto-delivery system.
As drone technology progresses, they are starting to gain the ability to carry more and more weight. Even the smallest drones can carry a few hundred grams minimum, which is enough to deliver medications door to door. Bigger, more professional drones can carry more, with some capable of carrying 200+ kg.
If you plan on using drones for shopping, it's best to use them within a community that you trust. Using them within a city can be problematic, especially if there are local laws against it. For businesses catering towards the elderly, this can be a fantastic value-added service that seniors will surely appreciate.
Using Drones for Mobility Substitute
A common issue for seniors is mobility, especially within a home. If they live alone, even a medication bottle that is out of reach can be a big challenge. Those living alone or with other seniors can find this problematic, as important items may be in another room.
When mobility is an issue, a drone can help move things around. A small indoor drone with a grabber or carrier can help seniors get small objects around the home. It can also pick up other objects like food, writing materials, and other hobby stuff.
For seniors living together, they can also use it to check on each other, especially if they're lacking mobility. They can also use it to do other chores. You can use it to check impossible-to-reach areas of the home like the attic and the roof to see if there are repairs needed to be done.
Emergency Drones for Life-Saving Medication
In medical environments, a drone is a very useful device to provide remote care. The most common use of a drone is in telehealth, where medical practitioners can carry a display screen and a two-way communication device. This service is great for seniors who have low technological knowledge and live in more remote areas.
A fantastic use of drones for elderly medical use, however, is transporting valuable medical products for life-sustaining situations. Blood bags, dextrose bags, and other crucial medical needs can be requested and delivered without an issue.
In an emergency response situation, having a replacement blood bag or IV fluids delivered quickly can mean the difference between life and death. This can also apply to other emergency medication like an EpiPen, which a senior would need in a dire situation.
This also applies to the delivery of vaccines to more remote areas, many of which need a specific storage period to stay fresh. Vaccines, insulin, and even lab tests can come in as short as a few minutes or hours, depending on the distance of the provider. This can help seniors get the service without much effort from their side.
The Bottom Line
Drones are quickly becoming an indispensable part of society. Their ever-improving carry capacity, speed, and coverage distance make them a useful utility for seniors. Whether they're living alone, with other seniors, or within a community, there is a use case for drones.
If you like the role of drones we listed above, all of these are possible today and in the future. Better, more viable drone technology is coming and it should give you the service you need.
Bio:
Sophia Young recently quit a non-writing job to finally be able to tell stories and paint the world through her words. She loves talking about fashion and weddings and travel, but she can also easily kick ass with a thousand-word article about the latest marketing and business trends, finance-related topics, and can probably even whip up a nice heart-warming article about family life. She can totally go from fashion guru to your friendly neighborhood cat lady with mean budgeting skills and home tips real quick.