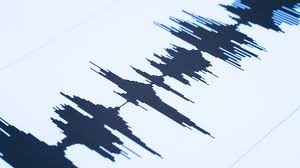 Free Music for Videos – Sources for Your Next Project – Updated
June 6, 2018
OK, you have all this awesome video footage, but, as you've probably discovered, most drones don't include a microphone to record audio. The main reason for this is that current drones don't run silent, so, you'd just end up recording the noisy buzz the motors and props produce. How do you address this shortcoming? Post processing, of course. There are many video editing solutions out there from Adobe Premiere, DJI Go 4's built in option, iMovie, DaVinci Resolve and countless more, but, this post isn't going to review those solutions. This post is all about finding audio tracks to use with your drone recordings so that you can turn that silent film into a spectacular visual and audio experience. We will be listing sources for your next project, specifically, free music for videos, pay-for options and other solutions to resolve your silent film problem.
If you're also looking for excellent video editing software, check out my Free Video Editing Software – My Top Picks for 2018 post.
THIS POST MAY CONTAIN AFFILIATE LINKS. PLEASE SEE OUR AFFILIATE DISCLOSURE FOR MORE INFORMATION.
What should you consider when looking for music or sound effects to use with your video footage?
When it comes to adding audio tracks to your project, there are a few things to consider first:
What tone are you trying to set? – Consider the audio choices movie companies make when you're watching your favorite film. The music usually conveys the feeling of the moment (i.e. if someone's giving one of those critical motivational speeches just before the troops engage the enemy, the music will be more up-beat and energetic vs the music you would hear in a more solemn scene such as the death of a loved one, etc.). Make sure to pick the right sound for the scene.
Does the audio clip fit the scene length or can it be edited successfully to fit and not seem cut short? – Although not a deal breaker for many, when viewing a scene it will help to make your video more successful if the audio flows well and doesn't get cut off at an odd point (Think of an old TV show where they would cut from one scene to another right in the middle of the accompanying sound bite. I can remember some A-Team cuts where the audio just didn't fit and it was an awkward transition.).
What are the distribution rights/restrictions? – This is the real gotcha. Many sources may be free for personal use but if you go to redistribute, sell, use it in promotional material, etc. there may be licensing requirements such as giving the source credit, payment (royalties) for such use and so on. See information on licensing below.
Will you be able to post it on social media sites? – When you upload your final product, if that is your intention, you may be greeted by a pop-up regarding copyrighted material. The site may allow you to check a confirmation box and continue or it may block you entirely. Another situation may be if/when someone notices possibly copy written material on your post and notifies the site who then may either simply remove it or contact you. Again, this is where the licensing information will come in handy and proof of licensing may be required.
What about licensing?
You can't just grab any audio clip and go to town. You need to make sure you are legally able to use it as you intend. Using copyrighted material in your video may seem like an easy mistake to make, but it's illegal and can get you into a lot of trouble. It's important to understand what licenses are available when downloading music, and to make sure that you follow the rules associated with each license.
There are various license types:
Public Domain Music – Public domain music has no copyright or usage restrictions, which may sound great, but it only applies to anything published on or before 1922 unless the creator has specifically given away all rights (see the types of Creative Commons licenses below).
Royalty Free Music – Royalty Free licensing allows you to purchase a single license for the use of a piece of music and to use it without attribution.
Creative Commons Music – Creative Commons is a very popular choice for many. There are a number of Creative Commons licenses that let you use music for free. Depending on the type of license it will inform you whether you have to attribute the music to the composer or not, and in what way.

No Copyright – (CC0)
You can use the music for anything as the creator has dedicated it to the public domain.
Attribution – (CC BY)
Music can be distributed, changed and added to, and used commercially and non-commercially, as long as the original creator is credited for the original piece of music.
Attribution-ShareAlike – (CC BY-SA)
As with Attribution, the music can be distributed, changed and added to, and used commercially and non-commercially, as long as the original creator is credited for the original piece of music and new creations are licensed under identical terms.
Attribution-NoDerivs – (CC BY-ND)
Music can be redistributed unchanged, commercially and non-commercially, as long as the creator is credited for it. The no derivatives mark means that it is not allowed to be used in videos so it won't work for the purposes of this article which is to find audio files for your video production.
Attribution-NonCommercial – (CC BY-NC)
This license allows you to change and add to a piece of music, as long as it's only for non-commercial purposes and the creator is acknowledged. If you create any derivative work from the piece of music, you don't need to license the work on the same terms. Please note that non-commercial means the use of the song in a video with advertising, or intended for commercial or private use for compensation is not permitted.
Attribution-NonCommercial-ShareAlike – (CC BY-NC-SA)
This license lets you change and add to the work non-commercially, as long as the original creator is credited and any derivatives are licensed under the same terms.
Attribution-NonCommercial-NoDerivs – (CC BY-NC-ND) Is by far the most restrictive of all the Creative Commons licenses, allows you to share music non-commercially, and the creator must be credited. Again, the no derivatives mark signifies the song cannot be used in videos so it's useless for the purposes of this article.
You may have noticed that many of these licensing options require you to give proper credit to the artist. If any of the licensing you use requires attribution, follow the directions for that particular license or as defined by the source of the audio file. In many cases this will entail a credit line in your video or maybe just below it on your page, etc. What information is required to be displayed may vary but will usually include:
Artist Name
Track Title
Source URL
License type and general license information
What is intended use of your final product? – Verifying that commercial vs non-commercial status.
You now know that, when selecting your audio files, you need to choose not only based on your needs, but also on the licensing model for your intended use. How can you be sure you have the right licensing model? Here are some great ways to make sure your intended use matches legal definitions.
Creative Commons – Commercial vs Non-Commercial
Creative Commons defines commercial as: "Use in any manner that is primarily intended for or directed toward commercial advantage or private monetary compensation."
They also have guidelines as to what they consider to be non-commercial use:
"(a) an Individual (b) a Nonprofit educational institution/library, (c) a Nonprofit organization as defined under US or equivalent law [1], (d) A commercial copy shop, ISP, search engine, content aggregator, blog aggregator site or similar service provider who, in the course of providing a service at the direction of the allowable NC user, may exercise a right licensed under the Creative Commons license."
A more basic way to interpret this is as long as you aren't making money or getting commercial gain by using your chosen track, you're OK to use one of the non-commercial licenses.
There is, of course, gray area as well. A non-profit can use music in a commercial way, and a commercial entity can use it in a non-commercially way, so you really need to take a deep look at the project itself to decide which license fits best.
Here are some examples to help clarify usage:
A track is used on your new demo video for your website – commercial. Even though you're not directly making money from the video, you're using it for a commercial advantage.
A non-profit organization is making a video to sell to raise funds – commercial. Even though the organization is non-profit, and the money raised will be used for altruistic purposes, the fact that money is involved makes it commercial use. On the other hand, if the same non-profit is making a video to raise awareness of an issue, that's non-commercial.
A big corporation makes a holiday video to show at their staff party, as a thank you for their hard work over the year – non-commercial. When the same corporation makes a sales video with background music, that's obviously commercial.
If there's any doubt as to which license your project falls under, it's always best to contact the licensor for clarification and permission.
Where's the free stuff?
There are several places to get free audio. Many of the ones listed below will offer both free and pay-for options.
audiojungle – This company offers monthly free items as well as those for purchase. It's a great source for sound files as well as other items for your video project.
AudionautiX – Jason Shaw's site for his and occasionally guest composer's works. This site offers many music files organized by genre, mood and tempo.
Bensound – This site features Benjamin Tissot, a composer of more than 10 years with works featured in various projects from animations to short films. Various licensing options are available for his works.
Bump Foot – Bump Foot is a non-profit net label in Japan. All releases on their site are available exclusively through free downloads under a Creative Commons license.
CC Trax – This is another site that offers audio content via a Creative Commons license.
ccMixter Music – Offers music that can be used in commercial and private works as long as credit is given to the musician. You can also license music on a sliding scale.
Dan-O – Dan-O is a singer, song writer and instrumental musician. He has made his works available for use asking that, before you publish, you donate $10 per song or buy a package.
Free Music Archive – This is a great source for free music and can be used in your projects subject to the specific licensing terms that govern each audio file.
Free Soundtrack Music – Free Soundtrack Music is a system for soundtrack music composers to post their music online for royalty free licensing to video producers.
Free Stock Music – Free Stock Music offers audio files for use, royalty free, in any project, private or commercial. They don't charge any fees, however, if you're feeling generous, they do accept donations.
FreePD – This site is dedicated to 100% free offerings. There is a free access as well as a subscription model available. Music is organized by category/genre and multiple audio file types are available.
FreePlay Music – This site has clients from all over the world who use their music in everything from personal web videos to major network television broadcasts and major feature films. They have also entered an agreement with YouTube that offers all the tracks in the Freeplay Music library free for use on YouTube (personal use only).
Freesound – This site offers many music and sound clippings for use in your projects. The offerings here have varying licensing restrictions.
hearthis.at – This site offers music under the Creative Commons licensing model as well as for-pay licensing options.
iBeat – iBeat is more open than free. The production music and shots here, are available under Creative Commons licensing. This means some is public domain, some available for commercial use under attribution, and most under a non-commercial license.
INCOMPETECH – This site features compositions from Kevin MacLeod. You are free to use his works as long as you post proper credit as outlined on his site. He will also do custom work and has links to other music sites.
Josh Woodward – Josh offers more than 200 songs as free downloads from his website which are licensed under the Creative Commons licensing model but also available to be licensed without attribution.
mobygratis – Moby has created this site as a resource for independent and non-profit filmmakers, film students, and anyone in need of free music for their independent, non-profit film, video, or short. There is an application process that should receive a response within 24 hours of making the request.
Motion Array – This is not just a source for audio files. From templates to tutorials, Motion Array offers many things for the video producer. They offer a free account as well as multiple subscription options.
Music for makers – Logann Nickleson decided to build a solution to the hassle of dealing with licenses for content creators by writing, performing and recording one original song, and then giving it away, every week. Check out his site.
MusOpen – Provides recordings, sheet music, and textbooks to the public for free, without copyright restrictions.
Opsound – Opsound is a gift economy in action, an experiment in applying the model of free software to music. Musicians and sound artists are invited to add their work to the Opsound pool using a copyleft license developed by Creative Commons. Listeners are invited to download, share, remix, and reimagine.
PacDV – PacDV has been producing royalty free sounds for filmmakers, sound designers, music producers, film students, and multimedia developers since 2001.
Public Domain 4U – This site provides works that are "publicly available" in the context of intellectual property law making them available for use by members of the public. Please contact the artist or the artist representatives for any further information.
purple planet music – Purple Planet Music works out of Manchester and Leeds, England. Geoff Harvey and Chris Martyn compose, perform, record, produce and mix all Purple Planet material. Matt Dingle is Studio Manager. They offer free use music (only requiring attribution) as well as for pay material.
SampleSwap – This site's entire collection has always been made available for free. They require that contributors only upload original sounds that they are giving up into the public domain, however there's no way to be sure that 100% of the sounds on this site are free and clear from any copyright restrictions. You'll have to use your own judgment.
Scott Buckley – Scott a Brisbane-based music composer and arranger, primarily writing cinematic Creative Commons music for use in media. He has worked as a composer since 2003, writing for numerous film, game and advertising projects. Check out his work.
Silverman Sound Studios – Another composer and musician offering his works under the Creative Commons licensing model, only asking for attribution if you use his works.
SmartSound – SmartSound products are designed to help the visual creator unlock the true impact, emotion and reach of their visuals through the power of music customized to fit to their specific project. To get the free tracks you are required to sign up. They also offer single and package pricing.
sonnyboo – This site belongs to filmmaker Peter John Ross and contains not only sound files that you can use but much more including, clips, videos, screenwriting tools and so on.
TeknoAXE – All music hosted here is covered under the Creative Commons license model and can be used for both personal and commercial purposes.
TrackTour – TrackTour Music provides royalty free production music for audio-visual and multimedia purposes. You are free to use the tracks wherever you want as many times as you need. The music produced and copyrighted by TrackTour Music, is protected by STIM (Sweden) which collaborates with music organizations across the globe.
YouTube – YouTube offers an audio library where you can find free music and sound effects for use in your videos.
Where are the relatively inexpensive music sources?
So now you've sampled some free options. What about the ones that cost a little money? Again, many of the sites listed above also offer pay-for options in addition to the free ones but here's a list of more pay-for choices:
Audio Network – This is a very high-end source of audio files. They offer licensing for personal as well as commercial use.
Audioblocks – Part of the Storyblocks family. This site aims to be your one-stop-shop for high quality stock media at a fraction of the cost.
Audiosocket – Audiosocket makes finding and licensing great music simple. With in-house music supervisors and composers available, Audiosocket has the resources to cover any need your project calls for, whether it's a snippet of a song or a full soundtrack.
Epidemic Sound – This company offers single track licensing as well as a subscription model. Their focus (at least for the subscription model) appears to be YouTube focused.
Filmstro – This site offers more than just music. They have a blog, offer other products and have a great little search tool where you adjust sliders for various categories (such as momentum, depth and power) and it will present a list of matching audio files.
Jamendo – One reason why Jamendo exists is because thousands of professionals need music on a daily basis, but are struggling with the difficult process of licensing a song for a specific project. They launched the Jamendo Licensing marketplace in order to answer the needs of anyone searching for any style of music to be used immediately in a film, a TV program, a commercial, an online video or as background music for a commercial space: all at a fair price and with all rights included.
Marmoset – Marmoset believes we're all better when we collaborate, when we lean into one another and support each other. And if that collaboration leads to the perfect pairing of music and picture, that's pretty cool, too. They also offer the "I'm too busy" option where they will take your requirements and find a match to what you're looking for.
Musicbed – Musicbed offers a curated catalog as well as an option to have their staff find that perfect match. They are definitely worth a check out.
Partners In Rhyme – Around since 1996, PiR provides many audio tracks and arranges them by category/genre.
Premium Beat – This company is actually owned by Shutterstock, a company that offers video clips, still images and more. It only seems appropriate to offer audio options too.
songfreedom – SongFreedom (now FyrFly-SongFreedom) began as the bridge connecting visual and musical artists. This bridge now supports over 800 creatives and includes electrifying Top 10 artists such as Lady Gaga and singer songwriters like The Royal Foundry.
Sound Phenomenon Studios – Buying directly from the Sound Phenomenon Studios website ensures the best deal for both the buyer and the seller. By avoiding stock websites we are cutting out the middle man and therefor offering the best prices and most flexibility and support for the customers.
SoundClick – SoundClick, established in 1997, is an originator of the social media format. SoundClick continues to be the leading free music community featuring signed and unsigned bands plus state-of-the-art social media tools.
Soundstripe – Soundstripe focuses on providing quality content and is worth a look to see if they might be a good fit for you and your projects.
What other options are there?
Third party sites are not the only place to find audio files for your projects. There are several options you can take advantage of:
Voice-over – Not all videos need music. Some could be documentaries, editorials or how-to videos. These types of videos are better suited to speaking audio tracks and maybe a sound effect or two. Grab your headset or microphone and get to it!
Built-in libraries – Many video editing suites include or offer audio track libraries. Check the suite of your choice for their offerings.
Local artists – Hit the bars and clubs, check out the local hot spots, heck, check out the house two doors down with the garage band. There are budding artists everywhere. You might just find one willing to let you put their music into your production for a little credit of on the cheap. It doesn't hurt to ask.
Self-made – Are you musically talented? Consider playing your instrument(s) and compiling you own audio tracks or using various audio programs to generate that beat you're looking for. For many, this won't be a viable option, but for some, it's a possibility.
What if I can't find what I'm looking for?
If you simply can't find what you're looking for on any sites, don't have the musical talents to create it yourself and there's no one willing to let you put their works in your video, consider outsourcing. Just like for anything else, there are for-hire companies and individuals that sit around all day producing custom solutions for just about anything you can think of, including music. A couple of the artists listed above offer custom composition options. Fees may vary and some may trade for artistic credit or maybe offer a swap for your video services, etc. Check them out and see if you can't find that perfect balance.
Conclusion
I don't know every option out there and more pop up every day but I hope that you found sources for your next project in this free music for video post. If you find that perfect sound, just make sure you license it properly.
***Update
For more information about avoiding copyright issues when using music, check out this article:
How To Use Music Without Copyright Infringement
***
Please let me know if you know of other sources, notice that one of the sources above is no longer valid, love the list or hate my post by commenting below. Any feedback is welcome.
Thank you for taking the time to read this blog,
Scott Hinkle
MavicManiacs.com