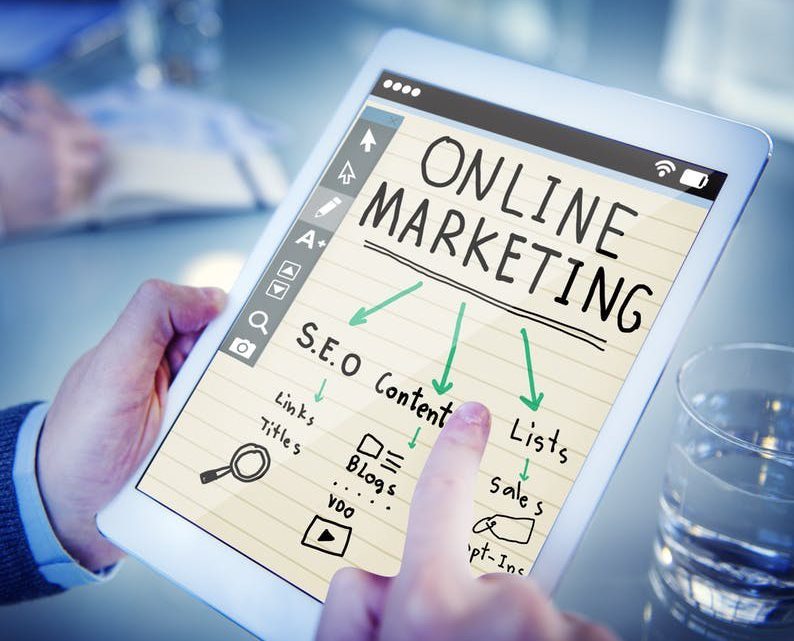 Starting a Drone Photography Business – Marketing Yourself Online
June 27, 2018
So you have your drone, you've developed your "mad skills" and you have those sweet shots you know others will love. Now what? Make a little money by marketing your shots, videos and services of course. This post is all about marketing yourself online while starting a drone photography business.
Before you make that first sale, make sure you're doing things on the up and up. If you're in the US, and using your drone for anything other than hobbyist use, you'll need your FAA drone license. See my Get the FAA Drone License – Make Money Legally with your Mavic post for more information on how to get it. If you're in another country, check the appropriate laws to see what you may need to do.
Don't forget tax laws as well. Once you start selling your products and services, big brother will want their cut. Keep that in mind when deciding how to position your business legally (i.e. sole proprietor, corporation, etc.).
THIS POST MAY CONTAIN AFFILIATE LINKS. PLEASE SEE OUR AFFILIATE DISCLOSURE FOR MORE INFORMATION.
What are you going to sell?
Now's the time to figure out what it is you want to market. Is it your video footage, still images, drone services such as realty shot packages, construction time-lapse services, crop monitoring, drone photography training, etc. Maybe it's a mix of these options. Get it all down in a list and see how you might want to organize and present your product(s) and/or service(s) to others. Having this list will help you to determine who your target audience is and how to go about marketing your various offerings to them. For example, you'd approach advertising and marketing your services to a farmer differently than you would a Realtor or wedding couple, etc. Keep this in mind down the line when you're thinking of writing an article or advertisement so you can tailor it to your intended audience.
You'll need a presence online.
Well what does that mean? You need a website or a service that will present your works and/or services to others online.
If you're offering your services you might be better off with your own website. This will allow you the freedom to organize your offerings in various ways from dedicated pages based on service (i.e. Farm Services, Wedding Services, Realty Services, etc.) to pages that might list services that have a common theme or might work well together (i.e. Wedding Services with a tie in to one of your Realty Services clients who offer wedding venues, maybe a site use discount if they book through a Realtor you work with or even the reverse if the Realtor refers a client to you, etc.). That's the beauty of your own site. You can pretty much do whatever you want with it. This doesn't mean you have to be a website guru yourself. You can take the do-it-yourself approach, hire the work out, or even use a service that will develop and host the site for you. It all boils down to what you're comfortable with.
If you're only looking to sell your images and/or footage you can still have your own website to sell directly or you can use stock footage services to sell your work. These services have their ups and downs. On the up-side, they tend to be well-known stops when someone is looking for imagery making it a great option to get exposure. On the down-side they take their cut, there's a lot of competition on the site itself so it may be difficult to distinguish yourself from others and you'll need to take a look at their rules, regulations and copyright information.
Don't make your decision just yet. At the end of this article I'll provide a link to a service that i use myself and have found to be invaluable when creating this site.
Don't just sell. Offer helpful information.
Unless someone is coming to your site specifically to make a purchase, having a selling site won't do much for you. If you offer guidance, helpful tips, resolutions to problems, etc. your site will become more of an authority in your market or niche rather than just another sales site. Take a wedding client for example. Don't just say "I'll take pictures of your wedding", chances are this won't get you much traction. Instead, offer a post or two of wedding photo ideas and, in that post, list a few shots you think couples will really like. Give them inspiration to come up with their own shot choices. Engaging them in this manner will pay out better in the long run. You've offered some advice, free of charge, and now they'll remember you when it's time to choose their photographer. I'm not saying list all of your shot examples but list a few good ones and throw in a line such as "and many more" so you wet their appetite and a little curiosity as to what the more alludes to.
Don't underestimate the importance of this. Think about it. How often do you go to a sales site just because? Now how often do you visit a site related to a topic or hobby you're interested in? I'm willing to bet it's a lot more. Do the same with your online presence. Offer helpful content. Here's a hint. This site, you're on now, is based on that premise. You came here to read this, hopefully, helpful article. If you look at my other articles you'll see most of them are based on helping people in my niche (in this case drones) with various issues. And guess what. I do sell some things on here. My site isn't dedicated to selling but there are things for sale. If you want an obvious example of one of my sales articles just check out my Essential DJI Mavic Pro Accessories – The Must-Haves post.
Just having an online presence isn't enough. You need to get the word out.
Great, now you have a site or are using a service. You might get noticed by happenstance but more likely you're not going to see much traffic because no one knows you're there. You need to get the word out. You can do this in person through friends and events, word of mouth, partnerships (like the Realtor example above), buying ad's online and so on but before you go through all that I recommend taking advantage of social media groups. Join groups in your niche, drone groups, photography groups, etc. Many will have rules about selling within the group but you can post some of your work to the groups, get feedback, questions, interest and so on. This can be a very powerful way to get your work noticed and out there. An example would be to post an image to a group with some text like "Hey guys, I just finished another shoot and this is one of my images. What do you think? You can find others from this shoot at ". Not only will this likely get you some page visits but comments and criticisms you can use to make your work better. Who knows, someone that saw you work in one of these groups might have a friend getting married who just happens to ask "Hey, do you know any good wedding photographers?".
Do it yourself or sub it out?
Take a look at this site you're on now. Believe it or not I did this all myself and it really wasn't even hard. This is a WordPress site using a theme that is available for free and there are so many to choose from, both free and paid for. I had never used WordPress before and was amazed at how easy it is to use and the availability of plugins that will do practically anything from cool graphic animations to discussion forums to photo galleries.
If time is an issue and money is no object then sub it out. Spend your time doing something else like flying your drone but, if either or both of those are an issue, or you're like me and like to do it yourself, then get in there and built it from the ground up. Not only will this save you money but it will give you the sense of accomplishment when you complete your own site to sell your own works and services. There's nothing like being fully invested in something you've created yourself.
If you are thinking of the do it yourself option I'd like to offer my recommendation for a service to use not only for creating your site but hosting it as well. You can sign up for free and check it out yourself with no obligation to buy. Check it out at https://my.wealthyaffiliate.com/createaccount/mavicmaniacs. If you sign up using the link provided, it will associate you with my account and I'll be able to track your progress and offer my assistance if you should need it. I'm happy to help where I can. If you choose to go premium, great, if not I'm still there to help you. This site is currently built with and hosted using this service.
Conclusion
A successful site is a mix of give and take. Hopefully you've found some inspiration for marketing yourself online while starting a drone photography business. Get your work up there, offer your services, just remember to give a little too. You might be surprised at the response you get from giving away insights and offering help to others. Make your presence a mix of free and pay for and watch your business grow.
If you think I'm missed something, should make a change, messed something up in this post or just want to say hello, please let me know by commenting below.
Thank you,
Scott Hinkle
MavicManiacs.com