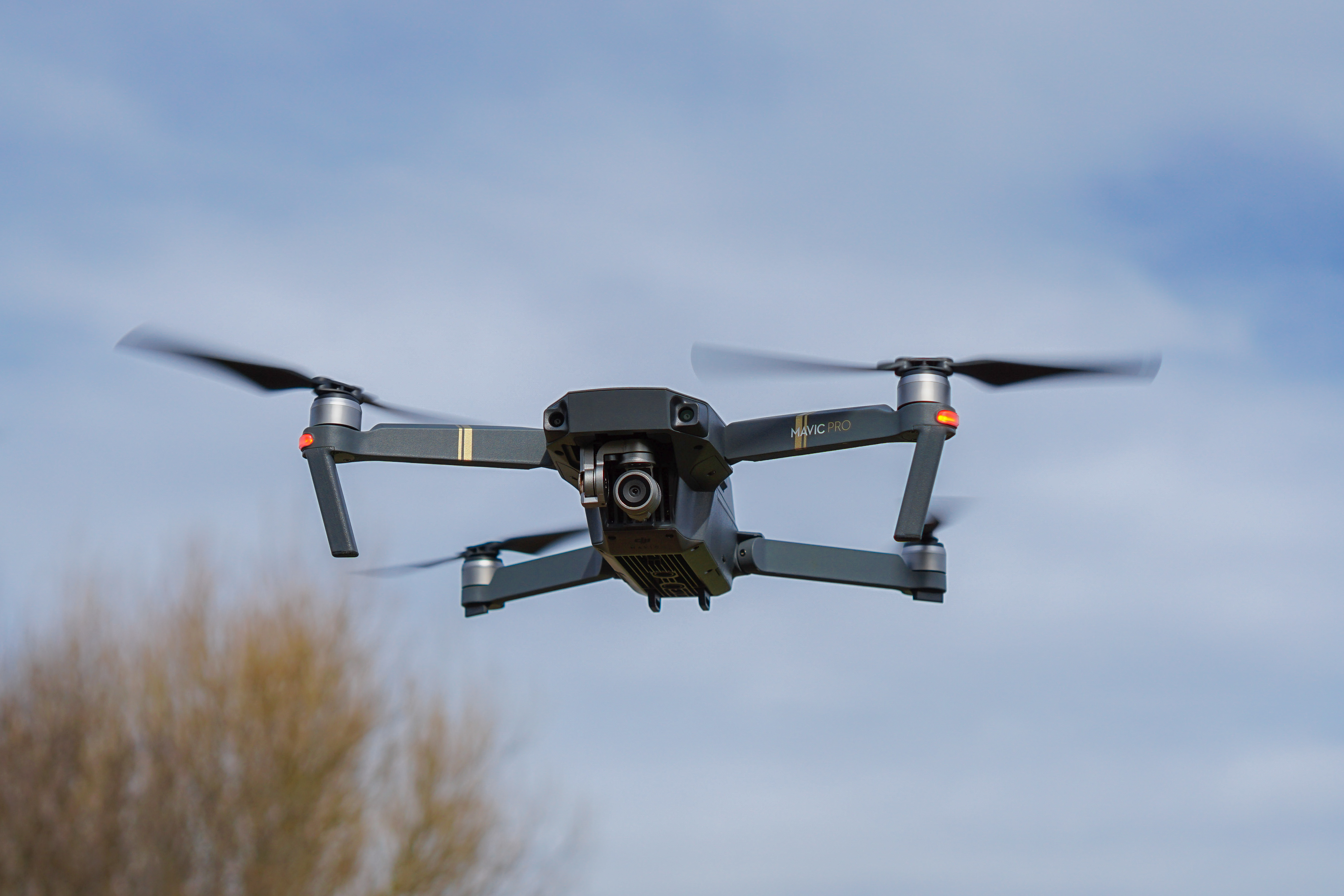 Review – What is the DJI Mavic Pro – Only One of the Best Drones Ever!
March 27, 2018
4
By
Scott Hinkle
As you may know, this site is dedicated to all things Mavic. It was recently pointed out to me that although my site may contain great information it was missing 1 very big piece of the puzzle… What is the DJI Mavic Pro? In all my enthusiasm it never occurred to me that such an obviously important piece of information was nowhere to be found on this site. This review has been born out of an effort to correct that oversight. Read on to see why I consider the DJI Mavic Pro to be one of the best drones ever. You can also find a comparison of the DJI Mavic Series in my DJI Mavic – Which One to Choose post.
THIS POST MAY CONTAIN AFFILIATE LINKS. PLEASE SEE OUR AFFILIATE DISCLOSURE FOR MORE INFORMATION.
What is the Mavic?
In its purest, most simple form the Mavic is a drone but it really is so much more than that. It's freedom. It's excitement. It's even a platform on which to build a business if you so desire. It's a tool with so many possibilities its mind-boggling.
Before the Mavic
OK, so this image might be a slight exaggeration.
Sure, drones have been around for a long time. They come in all shapes and sizes with varying degrees of abilities and specialties based on the need they were designed for. The use categories are virtually limitless from toys, to ones specializing in thermal imagery for crop surveys, construction, appraisals, inspections and on and on.
Except for some toy drones, before the Mavic most drones were for a specific purpose, large and bulky, expensive and very limited, only feature rich for their main objective. The Mavic changed all of that.
The Desperate Need
The Mavic fits nicely into so many categories it really does fill a desperate need. Something capable, portable, relatively cost effective (this of course is subjective), feature rich and easy to use with the ability for enhancement.
So Many Features
First and foremost is the Mavic is a very capable drone with several advanced features never before seen in a consumer drone:
Compact and Portable – This is by far one of the smallest prosumer drones on the market. It has folding legs and folds down to an 83 mm x 83 mm x 198 mm footprint weighing only 1.64lbs with battery, props and gimbal cover.
Fast – Up to 40 mph in Sport Mode.
Super high service ceiling – 16,404 feet above sea level.
Respectable flight time – 27 minutes.
3 axis gimbal – To produce smooth images and video.
Impressive image quality – 1/2.3″ CMOS camera sensor with 12+ megapixel resolution and the ability to record Cinema 4K, 4K, 2.7K FHD and HD video.
Impressive range – Up to 4.3 miles.
Obstacle avoidance – This can save you from those unfortunate impacts with other objects.
GPS with GLONASS – For super accurate location awareness.
These are just some physical characteristics.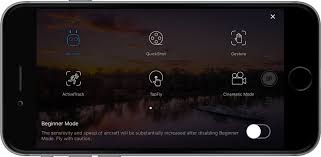 This thing has brains too! You can use the free DJI Go 4 app to enable some very cool features including the following intelligent flight modes:
Normal – This mode is the let me control it all myself mode. It's the default mode allowing you to control the drone with the control sticks.
QuickShot – This offers flight patterns that the Mavic will fly while keeping your subject in the camera frame. It provides some interesting shot options.
Gesture – This mode allows you to use gestures to control some aspects of your Mavic. You can wave to get its attention and then make a framing gesture to tell the drone to take a picture, etc.
ActiveTrack – This mode is one of the most used and will track an object (car, person, pet) as they move. It will follow the target while allowing you to rotate the view (all the while keeping the camera on the subject). If enabled, the object avoidance system will keep your Mavic safer as it follows your target around structures and other objects.
TapFly – This one lets you send your Mavic off at the tap of the screen. It will simply fly in the direction you tap until you tap somewhere else or take control with the sticks.
Cinematic Mode – This will increase breaking distance and slow yaw speed to give your flights that more cinematic smooth footage.
Tripod – This mode slows the reaction/response time of the drone to your control inputs to provide a smoother steadier shot.
Terrain Follow – This is another follow the target mode but is designed to keep the drone at the same height above ground for the duration of the flight. This is very convenient when following a target up or down inclines to keep the point of view the same.
Point of Interest – This mode is great for getting those circling shots. You fly over the target, mark it as the PoI, back away and start the program. You can then change things as circle direction, speed, distance from the PoI and height.
Follow Me Mode – The aircraft will automatically follow you and capture your every move from a unique aerial perspective.
Waypoints – This allows you to drop pins that the Mavic will then use as course markers flying from one to the next allowing you to focus on other controls such as camera angle, etc. It's like auto pilot for your drone.
Home Lock – Fixes your controls relative to the home point. For example, pushing the right stick up will move the drone away from the home point and pulling it back would bring it closer regardless of the direction the aircraft is facing.
Course Lock – This locks the drone's path and all controls will be relative to that path. You will be able to fly forward and backward along that path and turn left or right but the aircraft will not change course from that path line.
These are the modes currently available at the time of this writing but it should be noted that DJI can add more at any time. In fact QuicShot was not originally part of the Mavic offering but was debuted when the DJI Spark was released and receive so much acclaim that they added it to the Mavic's abilities.
The list above is just using DJI's Go 4 application. There are many more developers out there with apps that can control the Mavic as well adding even more abilities!
The Sky's the Limit
This drone really does fit a lot of needs. Are you a realtor? How about getting some of those property shots from a bird's eye view? Are you an insurance inspector? Why not fly your drone over that damage roof to get the shots you need? It will save you time and is safer then getting up on that ladder. Interested in photography or filming? Get that beautiful 4K footage car chase scene you always wanted. Not sure what to do with it? There are so many apps and services out there to try. One will even let you know when someone in the area is looking for aerial shots, have you go take them, sell them to the client and then split the money with you. The possibilities really are endless.
Conclusion
I hope this post has answered the question "What is the the DJI Mavic Pro" and helped to answer why I think it's one of the best drones ever. Although this drone is listed under the consumer branch of DJI's website, I would argue that its prosumer with all that it has to offer. If you have one, great get out there and use it but if you don't and you're looking, look no further go get one today! You'll be glad you did. I love mine and look forward to flying it as much as I can.
Check out my Essential DJI Mavic Pro Accessories – The Must Haves post for a list and description of some of the accessories I feel are a must have for your Mavic Pro. You can also check out my DJI Mavic Pro Apps – My Top Picks post for a list of the must-have apps for your Mavic Pro.
DJI Mavic Pro
If you feel I've missed anything, disagree with my list or have additional items you think should be included in this review, please comment below. I do review comments and, once approved, they will be visible on this post for others to see.
Thank you,
Scott Hinkle
MavicManiacs.com