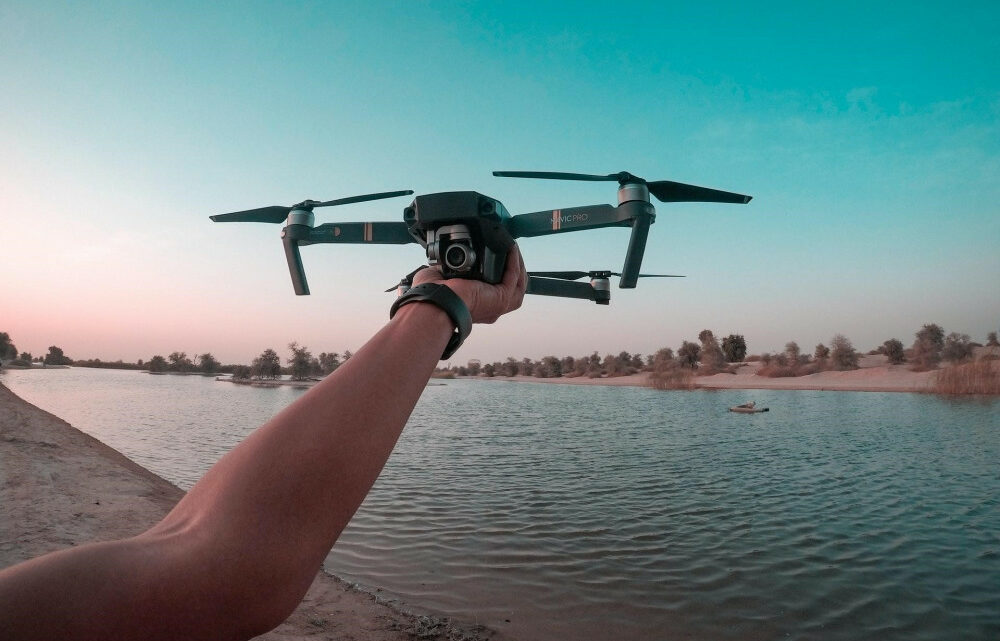 Practical Ways to Monetize Your Droning Hobby | 3 Simple, Yet Effective, Examples
June 27, 2022
0
By
Scott Hinkle
Image via Pexels
Here is an excellent guest post, from Virginia Cooper, on Practical Ways to Monetize Your Droning Hobby…
You love drones, and now you're starting to think: "Why not make some money from my Mavic hobby?" Fortunately, you don't have to be a pilot with years of experience to create a business out of your love for drones. These days, there are plenty of pathways for launching a profitable company out of your passion.
However, as with any type of business, you will need to thoroughly plan and prepare in the early stages. You will also need to obtain any necessary equipment and training. Below, Mavic Maniacs
shares some realistic ideas for turning your droning hobby into a lucrative business!
THIS POST MAY CONTAIN AFFILIATE LINKS. PLEASE SEE MY AFFILIATE DISCLOSURE FOR MORE INFORMATION.
Make Sure You Want to Start a Business
It may sound like the best idea in the world to turn a hobby you love into a money-maker. But the truth is, hobbies are meant to be enjoyed, and some entrepreneurs find that operating a business takes out the joy they once had for their craft.
Make sure you do plenty of research before launching your new company to confirm that you indeed want to be a business owner. Remember you will be responsible for the business side of things, and you may not have as much time engaging in your hobby as you thought you would.
Start a Photography or Videography Business
One of the most popular business options for drone lovers today is photography and videography. If you have the necessary equipment and skills, this type of business will provide an excellent opportunity to express your creativity and discover new elements about yourself and the world around you. You could sell your photos and videos out of your home, dedicated studio, online, or a combination of all of these.
Another option is to sell your drone imagery to stock sites. As long as you produce high-quality images and videos, you could land a decent royalty arrangement with several websites. Even if you explore other photo and video business opportunities, you might benefit from taking a few extra images now and then that you can use for stock sites.
If you want to be a part of documenting once-in-a-lifetime events for couples and families, consider launching an aerial wedding and event photography business. This is an excellent option if you genuinely enjoy interacting with people. If you consistently produce top-notch photos and videos, you can quickly establish a solid reputation in your community and beyond.
Yet another option is to get into aerial real estate photos and videos. Today, more and more sellers are requesting aerial shots for their listing photos and videos because it shows the exterior of their properties in more depth and from many different angles.
Conduct Inspections
Many industries are hiring drone operators to perform their building and roof inspections, including utility companies, insurance companies, construction firms, and many others. Even if you've never conducted these types of inspections before, you can quickly develop the skills so long as you know the fundamentals of operating a drone. The most important thing is to understand the specific needs of each client so that you can know what to look for while piloting your drone.
Do Surveying and Mapping
Similarly, many companies are hiring drone pilots to perform surveying and mapping over specified areas to collect photos and stitch them together via mapping software. Companies can then use these aerial images to produce 3D reconstructions and models. In other words, you could make a decent living providing these services full-time!
Get Insurance
For any type of drone business, it's best practice to take out a good insurance policy. You will at least need commercial liability insurance to cover any accidental damage caused to the property of others. But you also might consider insuring your drone and any other gear and equipment you use for your jobs.
If you absolutely love operating your Mavic, you could make money from doing it (if that's what you want to do). Consider the tips above as you set the stage for a flourishing drone business, and keep researching other easy to position yourself for long-term success. You could be piloting all day, every day, and building your income in no time!
Conclusion
As you can see, there are many opportunities to convert your "just for fun" hobby into a revenue generating business, and we didn't even touch on the tax benefits.
The examples above are just a few Practical Ways to Monetize Your Droning Hobby.  With a little imagination and dedication, the sky's the limit (pun intended).
If you love droning, and you want to expand your experience, and make a few bucks while you're at it, now's the time…
If you enjoyed this article, you can find much more Mavic and drone-centric content on MavicManiacs.com!
I'd like to thank Virginia for this post and hope that it helps you discover another fascinating aspect of droning.