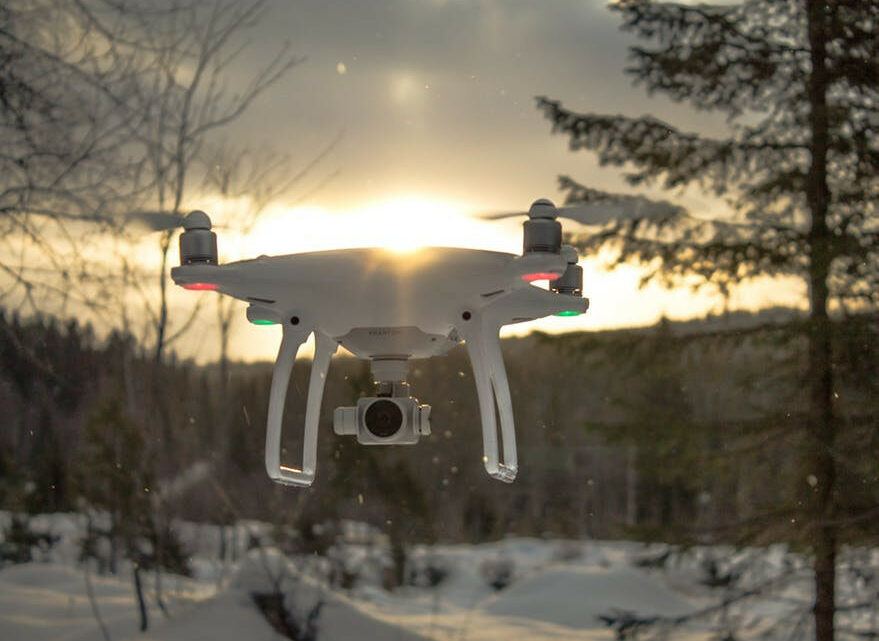 The DJI Phantom 4 Pro V2.0 – An Amazing Drone, Resurrected In 2020
January 23, 2020
Although competition is starting to heat up, no one currently touches DJI when it comes to drone proliferation in the US and around the world. As such, the chances are that if you see a drone in the air, it's very likely to be one of their models.
If you've been on this site long enough, you know that I've reviewed several of DJI's offerings. I'm still a fan of the Mavic Pro and a bit envious of the Mavic 2 Pro. I opted not to upgrade to the Mavic 2 series after reading about limitations in the camera system of the Pro model. It was close but didn't make sense for me to spend the money.
Sadly, at the time, the DJI Phantom 4 Pro V2.0 model was out of stock and then ended up being removed from the DJI store altogether. It was also listed as discontinued at all authorized resellers. At first, we thought this was because a new Phantom 5 was imminent, but this was not the case. DJI claimed sourcing of parts as a significant contributing factor, even though hey seemed to be able to fill the Phantom 4 RTK model orders just fine. This left a gaping hole in the market.
On the one hand, you have highly capable consumer drone models that can handle most user's needs. On the other, there are super high-end models for true videography professionals. It's the prosumer, not quite high end but with features exceeding those of the average consumer, that's left wanting.
That's actually why I went and bought a DJI Phantom 4 Pro V2.0 second-hand. That's how badly I needed/wanted it, and it wasn't easy to find. Most people who have one, don't want to give it up or know how scarce it is that they price it way out of most budgets. Worse yet, many people prey on and try to scam others looking to obtain this model. That's why I "missed out" on many opportunities, as they just seemed a bit sketchy. I finally was able to meet up with a seller in-person and verify everything before making my purchase.
I have some good news. For those of you looking for your own, fear not. The DJI Phantom 4 Pro V2.0 has been resurrected! Yes, that's right, DJI has brought back our beloved model and, now that it's actually obtainable, I'm going to provide a detailed review of it here. I'll cover what it is, why it's their flagship drone model, specs, and other models you might wish to consider.
By the time you're done reading this article, you should have a good idea of whether the DJI Phantom 4 Pro V2.0 is the right fit for your needs.
Let's begin…
THIS POST MAY CONTAIN AFFILIATE LINKS. PLEASE SEE MY AFFILIATE DISCLOSURE FOR MORE INFORMATION.
So, What Is The DJI Phantom 4 Pro V2.0?
In a nutshell, the DJI Phantom 4 Pro V2.0 is the prosumer drone model offered by DJI. It fits nicely between the consumer folding models and the professional heavy-lifting multi-rotor options. DJI also provides industry-specific drones (think farming and so on), but those are highly specialized and quite pricey.
I don't want to get into the details here, as much of the information will be provided in the Specs section of this post, but I'll share the following:
The DJI Phantom Pro V2.0 is a non-folding quad-copter that offers approximately 30 minutes of flight time per battery, a 20-megapixel camera that offers a mechanical shutter and 4K video at up to 60 frames per second, decent flight speeds and quite a capable range.
One of the things the DJI Phantom 4 Pro V2.0 has going for it is that it's pretty hefty when compared to its folding counterparts, and can handle higher wind speeds a bit better. That and the mechanical shutter may sound like small differences, but they can be substantial, based on your intended use and the environment you intend to fly in.
Let's find out why people consider the DJI Phantom 4 Pro V2.0 DJI's flagship model…
Why Is It Considered The Consumer Flagship Model?
OK, so the DJI Phantom 4 Pro V2.0 is a capable quadcopter. Is it really DJI's flagship model?
Right now, yes. When DJI first started, it was the Phantom series that got them on the map. As they built newer versions, they solidified their market dominance and grew a dedicated following. Many of the features found in drones today can thank the DJI Phantom series for bringing them to fruition.
When people think of drones or DJI for that matter, the image they usually conjure up is one of the Phantom's iconic appearance. That said, the Mavic, Mavic 2, and Mavic Enterprise models are starting to overtake the DJI Phantom series in that regard. I think this is mainly due to the absence of the Phantom series and the portability of the Mavic models. Still, I don't think we're quite there when it comes to stealing the Phantom's crown.
I'm also not convinced that the Phantom line is dead. DJI is pretty hush-hush about their upcoming lines. I'd argue that their secrecy is second only to Apple. It's hard to say whether another Phantom model is truly in the pipeline, but I just don't see them killing off what made them what they are today. Especially with so many faithful Phantom clients, ready to buy the next model, practically sight unseen.
OK, it's time for the specs…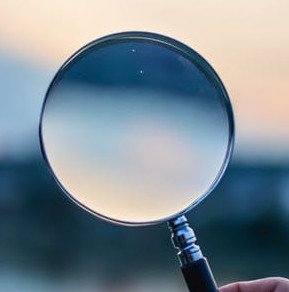 Let's Talk Specs
As with any new release in a series, each iteration should contain new features and/or updates to existing ones. DJI doesn't disappoint. Now, even though DJI has resurrected the DJI Phantom 4 Pro V2.0, it has not made any changes what-so-ever to the original design. It's not a V2.0a or anything like that. It's the original V2.0.
Here are the specs, pulled directly from DJI's website:
Aircraft
Weight (Battery & Propellers Included)
1375 g
Diagonal Size (Propellers Excluded)
350 mm
Max Ascent Speed
S-mode: 6 m/sP-mode: 5 m/s
Max Descent Speed
S-mode: 4 m/sP-mode: 3 m/s
Max Speed
S-mode: 45 mph (72 kph)A-mode: 36 mph (58 kph)P-mode: 31 mph (50 kph)
Max Tilt Angle
S-mode: 42°A-mode: 35°P-mode: 25°
Max Angular Speed
S-mode: 250°/sA-mode: 150°/s
Max Service Ceiling Above Sea Level
19685 ft (6000 m)
Max Wind Speed Resistance
10 m/s
Max Flight Time
Approx. 30 minutes
Operating Temperature Range
32° to 104°F (0° to 40°C)
Satellite Positioning Systems
GPS/GLONASS
Hover Accuracy Range
Vertical:±0.1 m (with Vision Positioning)±0.5 m (with GPS Positioning)Horizontal:±0.3 m (with Vision Positioning)±1.5 m (with GPS Positioning)
Gimbal
Stabilization
3-axis (pitch, roll, yaw)
Controllable Range
Pitch: -90° to +30°
Max Controllable Angular Speed
Pitch: 90°/s
Angular Vibration Range
±0.02°
Vision System
Vision System
Forward Vision SystemBackward Vision SystemDownward Vision System
Velocity Range
≤31 mph (50 kph) at 6.6 ft (2 m) above ground
Altitude Range
0-33 ft (0-10 m)
Operating Range
0-33 ft (0-10 m)
Obstacle Sensory Range
2-98 ft (0.7-30 m)
FOV
Forward: 60° (Horizontal), ±27° (Vertical)Backward: 60° (Horizontal), ±27° (Vertical)Downward: 70° (Front and Rear), 50° (Left and Right)
Measuring Frequency
Forward: 10 HzBackward: 10 HzDownward: 20 Hz
Operating Environment
Surface with clear pattern and adequate lighting (lux>15)
Infrared Sensing System
Obstacle Sensory Range
0.6-23 feet (0.2-7 m)
FOV
70° (Horizontal), ±10° (Vertical)
Measuring Frequency
10 Hz
Operating Environment
Surface with diffuse reflection material, and reflectivity > 8% (such as wall, trees, humans, etc.)
Camera
Sensor
1-inch CMOSEffective pixels: 20M
Lens
FOV 84° 8.8 mm/24 mm (35 mm format equivalent) f/2.8-f/11 auto focus at 1 m-∞
ISO Range
Video:100-3200 (Auto)100-6400 (Manual)Photo:100-3200 (Auto)100-12800 (Manual)
Mechanical Shutter Speed
8-1/2000 s
Electronic Shutter Speed
8-1/8000 s
Image Size
3:2 Aspect Ratio: 5472×36484:3 Aspect Ratio: 4864×364816:9 Aspect Ratio: 5472×3078
PIV Image Size
4096×2160 (4096×2160 24/25/30/48/50p)3840×2160 (3840×2160 24/25/30/48/50/60p)2720×1530 (2720×1530 24/25/30/48/50/60p)1920×1080 (1920×1080 24/25/30/48/50/60/120p)1280×720 (1280×720 24/25/30/48/50/60/120p)
Still Photography Modes
Single ShotBurst Shooting: 3/5/7/10/14 framesAuto Exposure Bracketing (AEB): 3/5 bracketed frames at 0.7 EV BiasInterval: 2/3/5/7/10/15/20/30/60 s
Video Recording Modes
H.265C4K: 4096×2160 24/25/30p @100Mbps4K: 3840×2160 24/25/30p @100Mbps2.7K:2720×1530 24/25/30p @65Mbps2.7K: 2720×1530 48/50/60p @80MbpsFHD: 1920×1080 24/25/30p @50MbpsFHD: 1920×1080 48/50/60p @65MbpsFHD: 1920×1080 120p @100MbpsHD:1280×720 24/25/30p @25MbpsHD: 1280×720 48/50/60p @35MbpsHD: 1280×720 120p @60MbpsH.264

C4K: 4096×2160 24/25/30/48/50/60p @100Mbps

4K: 3840×2160 24/25/30/48/50/60p @100Mbps

2.7K: 2720×1530 24/25/30p @80Mbps

2.7K: 2720×1530 48/50/60p @100Mbps

FHD: 1920×1080 24/25/30p @60Mbps

FHD: 1920×1080 48/50/60 @80Mbps

FHD: 1920×1080 120p @100Mbps

HD: 1280×720 24/25/30p @30Mbps

HD: 1280×720 48/50/60p @45Mbps

HD: 1280×720 120p @80Mbps
Max Video Bitrate
100 Mbps
Supported File Systems
FAT32 (≤32 GB); exFAT (>32 GB)
Photo
JPEG, DNG (RAW), JPEG + DNG
Video
MP4/MOV (AVC/H.264; HEVC/H.265)
Supported SD Cards
microSDMax Capacity: 128 GBWrite speed ≥15MB/s, Class 10 or UHS-1 rating required
Operating Temperature Range
32° to 104°F (0° to 40°C)
Remote Controller
Operating Frequency
2.400-2.483 GHz and 5.725-5.850 GHz
Max Transmission Distance
2.400-2.483 GHz, 5.725-5.850 GHz (Unobstructed, free of interference)FCC: 8000 mCE: 5000 mSRRC: 5000 mMIC: 5000 m
Operating Temperature Range
32° to 104°F (0° to 40°C)
Transmitter Power (EIRP)
2.400-2.483 GHzFCC: 26 dBmCE: 20 dBmSRRC: 20 dBmMIC: 17 dBm5.725-5.850 GHzFCC: 26 dBmCE: 14 dBmSRRC: 20 dBmMIC: –
Operating Current/Voltage
1.2 A@7.4 V
Video Output Port
GL300K: HDMIGL300L: USB
Mobile Device Holder
GL300K: Built-in display device (5.5-inch screen, 1920×1080, 1000 cd/m2, Android system, 4 GB RAM+16 GB ROM)GL300L: Tablets and smart phones
Charger
Intelligent Flight Battery
Charging Temperature Range
41° to 104°F (5° to 40°C)
App / Live View
Live View Working Frequency
2.4 GHz ISM, 5.8 GHz ISM
Live View Quality
720P @ 30fps, 1080P @ 30fps
Latency
Phantom 4 Pro V2.0: 220 ms (depending on conditions and mobile device)Phantom 4 Pro+ V2.0: 160-180 ms
That's a lot to look at. I suggest you focus on the information that's of interest to you and your intended use cases.
If the DJI Phantom 4 Pro V2.0 looks to be the drone for you, great, grab yourself one, and go to town. If not, let's take a look at other models that might be a better fit…
What Other Models Should I Consider Instead?
The DJI Phantom 4 V2.0 is a great drone. I have one, and I love it. In fact, I went through several hoops to get mine after DJI discontinued them the first time. That said, it's not for everyone. Here are some other models to consider that may be a better fit for your needs:
DJI Mavic Mini
This model is one of DJI's most recent releases. It addresses a need for a drone that skirts under the FAA's registration rules (for now anyway). Its camera is much more limited vs. the one on the Phantom 4 V2.0 but, if you don't require that kind of image processing power, the price is certainly right, and you can't beat the portability.
See my full review of the DJI Mavic Mini here and read more about the latest FAA proposed rules here.
DJI Mavic Pro/Pro Platinum
I have the original DJI Mavic Pro. I love it and fly it still today. It's also my go-to drone when I travel. You can't go wrong with this guy, and I recommend it to everyone who asks me about it.
Here's a link to my full review of the Mavic Pro.
DJI Mavic 2 Series
The DJI Mavic 2 Series is a direct upgrade to the original. The capabilities are enhanced in almost every category, and you might find the optical zoom of interest or the Hasselblad camera (even with the sensor issue) a deciding factor over the original Mavic model.
You can find my full review here.
Now, these are not the only drones on the market, and DJI is not the only game in town. That said, they have the market share, and getting answers or help from the community is very easy because of their proliferation. You really can't go wrong.
Conclusion
So, there you have it. The DJI Phantom 4 Pro V2.0 is back! The question is, "Is it the right drone for you and, if so, are you going to get one?"
If the answer is yes, you can grab it directly from DJI here or Amazon below:
I haven't seen it return to Best Buy yet.
Now I'd like to hear from you… Do you already have the DJI Phantom 4 Pro V2.0? If so, what you like and dislike about it? Is there another model you think is better? If not, are you planning to get one now, or is a different model a better fit for you? If it is another model, which one? Let me know by commenting below. I'd love to hear what you have to say.
Thank you,
Scott Hinkle
MavicManiacs.com