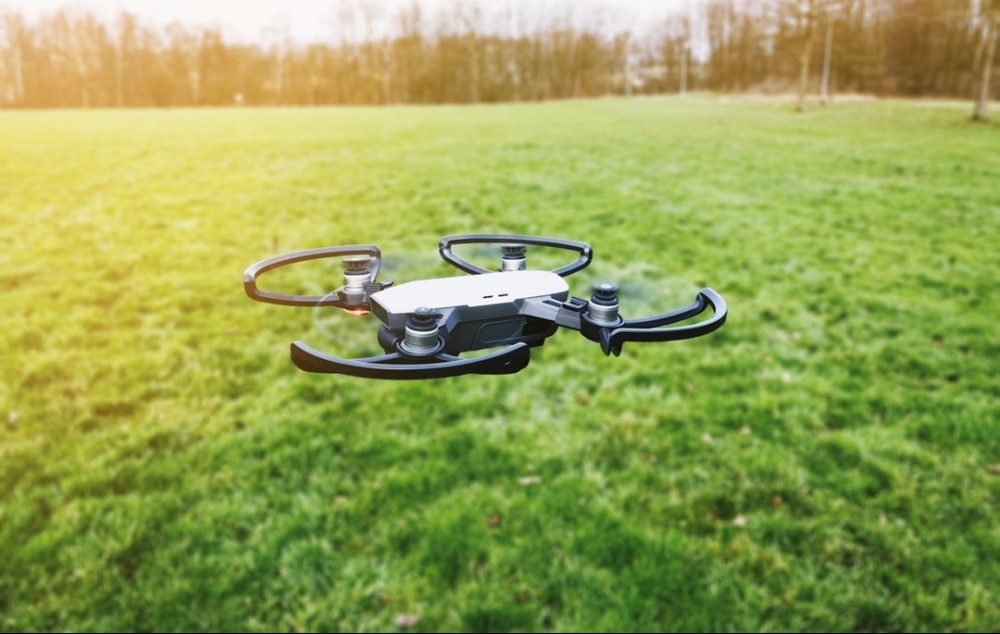 What is the DJI Spark? – A Surprisingly Capable Drone in a Very Tiny Package
June 14, 2019
If you've been following my site for a while, you've probably seen me post about the DJI Mavic Pro, DJI Mavic 2, DJI Mavic Air, the DJI Mavic 2 Enterprise and the DJI Mavic Enterprise Dual.  So far, that makes sense.  This is a site titled MavicManaics.com after all. Still, there are other DJI drones that I haven't covered. The DJI Spark is one such drone.
So What is the DJI Spark? Let's take a closer look and see if we can't figure it out. Along the way we'll discuss its features and specs, if it's just a toy or something that can be used professionally and see, not only who it's best suited for, but if it will fit your needs.
Let's get started…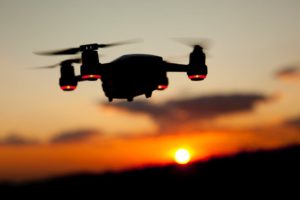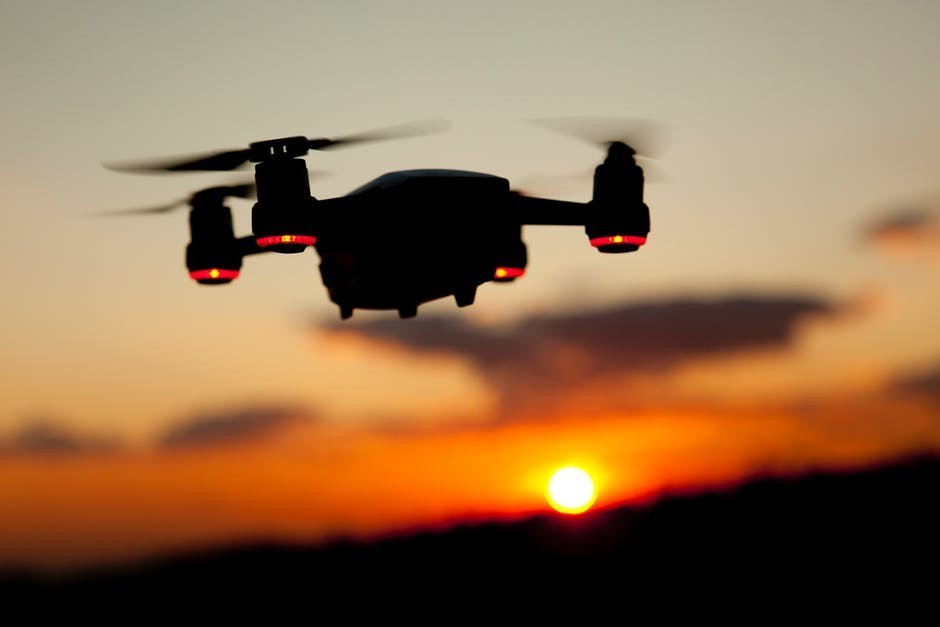 What is the DJI Spark?
To hear DJI tell it, "The DJI Spark is a mini drone that features all of DJI's signature technologies, allowing you to seize the moment whenever you feel inspired. With intelligent flight control options, a mechanical gimbal, and a camera with incredible image quality, Spark empowers you to push your creative boundaries."
That's a pretty accurate with the exception that it really doesn't feature all of DJI's signature technologies. It doesn't have OccuSync 2.0. Although it does have obstacle sensing, it doesn't offer omnidirectional object detection.
I suppose, at the time of its release, the claim of it including all of DJI's signature technologies might have been true, but that's definitely no longer the case. Still, the Spark does offer quite a bit, which we'll get into in the next section here.
What I can tell you is, of DJI's consumer line, it's the least expensive option. Some would argue the Tello is but, even though it is sold on DJI's website, technically, the Tello was developed and is manufactured by Ryze Tech.
Let's take a look at the "bells and whistles"…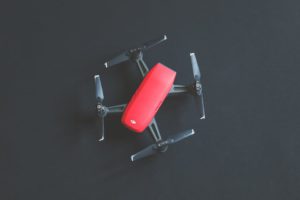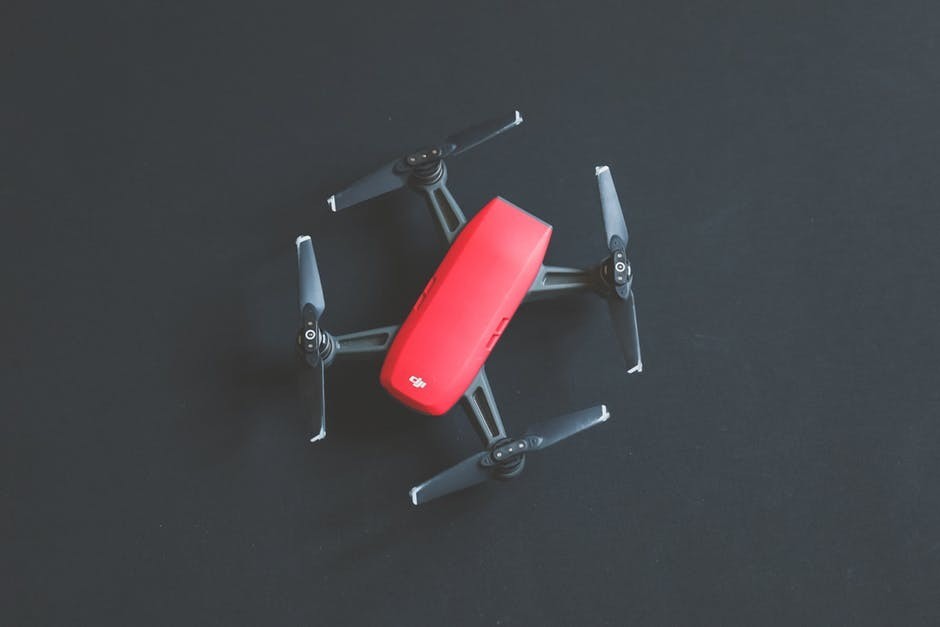 What are its Features and Specs?
The DJI Spark offers quite a bit in such a small package. We're going to break these features down into a few categories; Highlights, Intelligent Flight Modes and Specs. Let's get to it…
Highlights
High Performance Camera
DJI has packed a pretty decent camera into such a small package. Here are some of the features it offers:
Mechanical Gimbal Stabilization
The DJI Spark features 2-axis mechanical gimbal stabilization to reduce shake and keep shots stable and detailed.
Powerful Lens
The Spark's camera has an f/2.6 wide-angle lens with a 25 mm equivalent focal length. Five elements are arranged into a single group that fit into a compressed frame.
1/2.3″ Sensor
The 1/2.3 inch CMOS sensor, allowing you to shoot stabilized video at 1080p and stills at 12 MP.
Multiple Shooting Modes
Spark adopts all previous DJI drone shooting modes while adding two new modes: Pano and ShallowFocus. Here's the list:
Pano
Pano – Sphere
Pano – Vertical
Pano – Horizontal
Pano – 180°
ShallowFocus
Quick Launch
With FaceAware, Spark lifts off from your hand by recognizing your face. It takes off and hovers in place within seconds of powering on.
Simple Control
Take amazing aerial photos using just hand gestures, without a remote controller or mobile device.
Create With Ease
Intelligent Flight Modes and intuitive controls help you create cinematic aerial videos with just a few taps.
Intelligent Flight Modes
QuickShot
Let Spark take professional shots for you. QuickShots help you shoot amazing footage with cinematic composition. Here are the four QuickShot Modes:
Rocket – Ascend with the camera pointing downward.
Dronie – Fly backward and upward, with the camera locked on your subject.
Circle – Circle around your target.
Helix – Fly upward, spiraling around your subject.
TapFly
In TapFly mode, just envision your shot and Spark captures it for you. Tap your phone screen and Spark, using vision technology, flies in the direction of your tap or exactly where you tapped while actively sensing obstacles. Capture shot after shot with just your fingertips. The two available modes are:
Coordinate – Tap the screen and fly to that spot while maintaining altitude.
Direction – Keep flying in the direction you tap on the screen.
ActiveTrack
With ActiveTrack, Spark automatically recognizes objects of different shapes and sizes then tracks them according to what they are and how fast they move. This makes tracking much easier and more reliable. This flight mode also offers two options:
Trace – Track your target from in front or behind, or even circle around it.
Profile – Follow your subject from a fixed perspective.
Gesture
Deep learning gesture recognition allows you to take selfies with simple hand motions. With PalmControl mode, control Spark's movement by hand. There are six gestures that the DJI Spark recognizes:
PalmLaunch
Away and Follow
Selfie
PalmControl
Beckon
Record
Specs
Aircraft..
Takeoff Weight
300 g
Dimensions
143×143×55 mm
Diagonal Distance (propellers excluded)
170 mm
Max Ascent Speed
9.8 ft/s (3 m/s) in Sport Mode without wind
Max Descent Speed
9.8 ft/s (3 m/s) in Auto Landing Mode
Max Speed
31 mph (50 kph) in Sport Mode without wind
Max Service Ceiling Above Sea Level
13,123 feet (4,000 m)
Max Flight Time
16 minutes (no wind at a consistent 12.4 mph (20 kph))
Max Hovering Time
15 minutes (no wind)
Operating Temperature Range
32° to 104° F (0° to 40° C)
Satellite Positioning Systems
GPS/GLONASS
Hover Accuracy Range
Vertical:

+/- 0.1 m (when Vision Positioning is active) or +/-0.5 m

Horizontal:

+/- 0.3 m (when Vision Positioning is active) or +/-1.5 m

Transmitter Power (EIRP)
2.4 GHz

FCC: 25 dBm; CE: 18 dBm; SRRC: 18 dBm; MIC:18 dBm

5.8 GHz

FCC: 27 dBm; CE: 14 dBm; SRRC: 27 dBm; MIC: –

Operating Frequency
2.400 – 2.483 GHz; 5.725 – 5.825 GHz
3D Sensing System
| | |
| --- | --- |
| Obstacle Sensing Range | 1-16 ft (0.2 – 5 m) |
| Operating Environment | Detects diffuse reflective surfaces (>20%) larger than 20×20 cm (walls, trees, people, etc.) |
Camera
Sensor
1/2.3″ CMOS

Effective pixels: 12 MP

Lens
FOV 81.9° 25 mm (35 mm format equivalent) f/2.6

(shooting-range: 2 m to ∞)

ISO Range
Video: 100-3200

Photo: 100-1600

Electronic Shutter Speed
2-1/8000 s
Image Size
3968×2976

1440×1080 with ShallowFocus

2300×1280 with Pano (horizontal)

960×1280 with Pano (vertical)

Still Photography Modes
Single Shot

Burst Shooting: 3 frames

Auto Exposure Bracketing (AEB): 3 bracketed frames at 0.7 EV bias

Interval: 2/3/5/7/10/15/20/30/60 s

Video Resolution
FHD: 1920×1080 30p
Max Video Bitrate
24 Mbps
Supported File Systems
FAT32
Photo Format
JPEG
Video Format
MP4 (MPEG-4 AVC/H.264)
Remote Controller
Operating Frequency
2.412-2.462 GHz; 5.745-5.825 GHz
Max Transmission Distance
2.412 – 2.462 GHz (unobstructed, free of interference)

FCC: 1.2 mi (2 km); CE: 0.3 mi (500 m)

SRRC: 0.3 mi (500 m); MIC: 0.3 mi (500 m)

5.745 – 5.825 GHz (unobstructed, free of interference)

FCC: 1.2 mi (2 km); CE: 0.18 mi (300 m)

SRRC: 0.7 mi (1.2 km); MIC: –

Operating Temperature Range
32° to 104° F (0° to 40° C)
Battery
2970 mAh
Transmitter Power (EIRP)
2.4 GHz

FCC: ≤26 dBm; CE: ≤18 dBm; SRCC: ≤18 dBm; MIC: ≤18 dBm

5.8 GHz

FCC: ≤28 dBm; CE: ≤14 dBm; SRCC: ≤26 dBm; MIC: –

Operating Current/Voltage
950 mAh @3.7 V
Supported Mobile Device Size
Thickness range: 6.5-8.5 mm

Max length: 160 mm
Intelligent Flight Battery
| | |
| --- | --- |
| Capacity | 1480 mAh |
| Voltage | 11.4 V |
| Max Charging Voltage | 13.05 V |
| Battery Type | LiPo 3S |
| Energy | 16.87 Wh |
| Net Weight | Approx. 0.2 lbs (95 g) |
| Charging Temperature Range | 41° to 104° F (5° to 40° C) |
Gimbal
| | |
| --- | --- |
| Controllable Range | Pitch: -85° to 0° |
| Stabilization | 2-axis mechanical (pitch, roll) |
Vision System
| | |
| --- | --- |
| Velocity Range | ≤22.4 mph (36 kph) at 6.6 ft (2 m) above ground |
| Altitude Range | 0-26 ft (0 – 8 m) |
| Operating Range | 0-98 ft (0 – 30 m) |
| Operating Environment | Detects clearly patterned surfaces with adequate lighting (lux>15) and diffuse reflectivity (>20%) |
Wi-Fi
| | |
| --- | --- |
| Operating Frequency | 2.4 GHz/5.8 GHz |
| Max Transmission Distance | 100 m(Distance), 50 m(Height) (Unobstructed, free of interference) |
Charger
| | |
| --- | --- |
| Input | 100-240 V; 50/60 Hz; 0.5 A |
| Output | 5 V/3 A; 9 V/2 A; 12 V/1.5 A |
Recommended Micro SD Cards
Model
Sandisk 16/32 GB UHS-1 Micro SDHC

Kingston 16/32 GB UHS-1 Micro SDHC

Samsung 16/32 GB UHS-I Micro SDHC

Sandisk 64 GB UHS-1 Micro SDXC

Kingston 64 GB UHS-1 Micro SDXC

Samsung 64 GB UHS-I Micro SDXC
As you can see, DJI really did pack a lot into this baby. What's truly impressive is that they were able to do so in such a small, compact form. It just goes to show that the technology keeps getting better while, at the same time, getting smaller too.
Is it a Toy or Can it be Used Professionally?
Yes. It's both and it's either. The DJI Spark is fun for sure. Chances are, if you pick one of these babies up, you'll end up flying it more for fun than for anything else. That said, there's a lot of professional uses for it too.
One of the best pros to this drone is its size. It can go where many others, even the DJI Mavic Air and Pro models, can't. That makes it perfect for those tight fit scenarios that just can't be handled with the larger, and usually more capable, options.
In the end, it depends on the intended use. If the professional use is for broadcast video, this probably isn't the bird for you. On the other hand, if the job requires inspecting areas that are hard to get to, with little room to navigate, the DJI Spark might just fit the bill perfectly.
Only you can decide what your situation requires and if the Spark will meet those needs or not. Don't forget to factor in flight time as the DJI Spark offers a 16-minute maximum in that department where the Mavic series pushes close to double that. I suppose that's the price you pay for a smaller package overall.
Who is the DJI Spark Best Suited for?
The DJI Spark is perfect for anyone looking to add another bird to their existing fleet or for those that have a specific need that the Spark's size and capabilities can handle. It's not for racers or professional photographers but could be a good fit for Realtors, insurance inspectors and so on.
For me, the best fit is someone who wants to have fun, doesn't want to break the bank but needs a drone that's stable, offers decent features and intelligence and a reasonable flight time. This fits the range of most consumers. Anyone else I'd consider a prosumer or professional and probably steer them toward the Mavic series of drones.
Conclusion
So What is the DJI Spark? Now you know. I myself, at the time of this writing, have a DJI Mavic Pro (the original that I upgraded to from my two DJI Phantom 2 drones) and a Tello (that I won in a contest put on by IBM). I love my Mavic Pro and recommend it to anyone. That said, I've been eyeing the Mavic 2 Pro while hoping that a DJI Phantom 5 will be out soon.
Now DJI has thrown me for a loop by coming out with the RoboMaster S1 and it's only a matter of time before I get me one of those too!
So, what do you think of the DJI Spark? Do you already have one? Are you planning to get one? What uses do you see the DJI Spark being perfect for? Please let me know by commenting below and, if you're ready, grab your DJI Spark from Amazon here:

Thank you,
Scot Hinkle
MavicManiacs.com