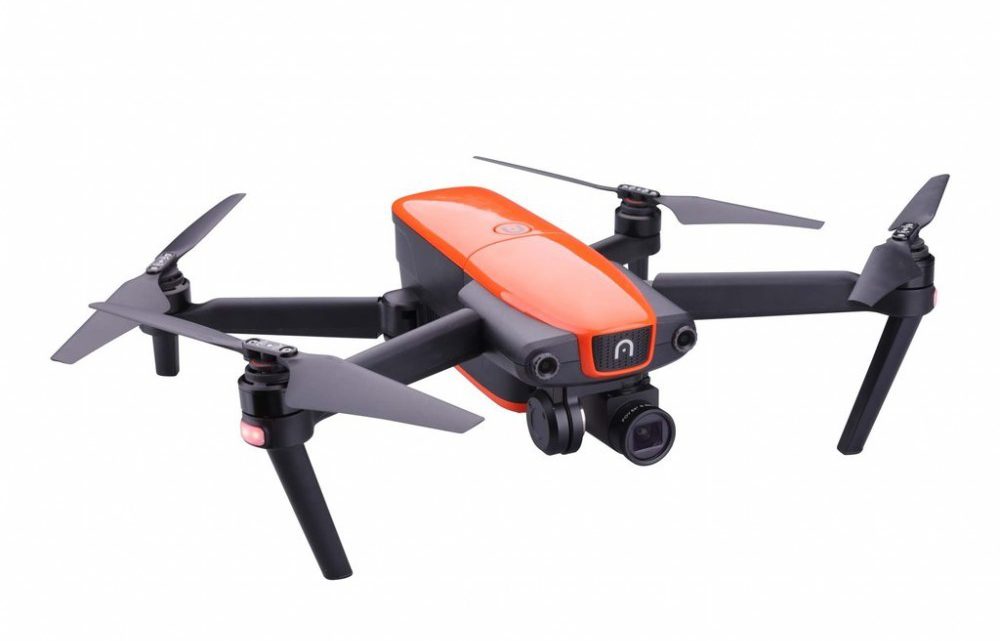 What is the Autel Evo? – An Amazingly Capable Contender for 2019!
July 2, 2019
As you know, DJI is king when it comes to consumer and prosumer drones. They rule the market. That's doesn't necessarily mean they're the only player out there or the best fit for your needs.  So, What is the Autel Evo?
Today's post is going to introduce you to a quality, feature-rich drone and answer that question. I'll compare it to DJI's current offerings, go over its specs, and list some pros and cons in an effort to help you make an informed decision on whether it will fit the bill, so to speak. I'll even discuss if it has the potential to dethrone the current king.
Just an FYI, I don't actually have this drone in my possession so most of my information will come from the research I've done about it and reviews and comments others have made. In the end, this will be a pretty comprehensive review and should help you make that wallet-crushing decision.
Let's get started…
THIS POST MAY CONTAIN AFFILIATE LINKS. PLEASE SEE MY AFFILIATE DISCLOSURE FOR MORE INFORMATION.
I'm Confused. This is a Site for All Things Mavic. What is the Autel Evo?
Yes, this is a site for All Things Mavic, but you have to know that the Mavic isn't the is-all, end-all drone. There are many things to consider when picking the right bird for your needs. The Autel Evo actually fits right in between the offerings of the DJI Mavic line and can be the perfect blend of your wants and needs.
So, What is the Autel Evo? It's a drone of course, but I'm sure you already figured that out. The Autel Evo is a quadcopter made by Autel (yes it's true, DJI isn't the only game in town). It folds up for transport, much like the DJI Mavic series does and boats some pretty decent specs and a reasonable price.
It's these specs and price range that make it a contender when it comes to challenging DJI's hold on the consumer drone market. Let's take a look at how it compares to DJI's current offerings and see where it might fit in the scheme of things…
Can it Really Compare to DJI's Offerings?
As it turns out, yes it can. You have a compact, foldable quadcopter, sporting a 4K camera, GPS, 3-axis gimbal, obstacle avoidance, 30 minute flight time, 4.3-mile range and, with the addition of a phone or tablet, autonomous flight modes (much like DJI's intelligent flight modes).
OK, so it offers much of what DJI's drones offer. Let's compare the video and stills…
I'm actually going to embed a video from Chris Monti's post on DroneDJ.com, as it offers a great comparison of the different video and still qualities you get from the various aircraft listed here. Check it out for a truly detailed comparison.
Quick Recap…
The Autel Evo actually offers the best 4K video quality compared to the DJI Mavic series. Yes, even over the DJI Mavic 2 Pro with its Hasselblad camera. Even more impressive, is it's can deliver up to 60 frames per second where the DJI models only offer 30 fps when recording 4K video.
Even though the Autel Evo wins when it comes to video, the DJI Mavic 2 Pro takes the top spot when it comes to stills. That 20 megapixel, 1-inch sensor just blows the others out of the water. It offers the best dynamic range and lowest noise of the bunch.
If you have need of a zoom feature then the Autel Evo won't be your cup of tea and you'll be better off with the DJI Mavic 2 Zoom.
You can check out my reviews of the DJI Mavic 2 series here:
The DJI Mavic 2 – The New Models Are Finally Here!
If the decent video and still capabilities are sufficient and size is of utmost importance, you might want to consider the DJI Mavic Air over the other options available to you.
I have a separate review of the DJI Mavic Air here:
What About the Mavic Air? – This is a Site for Everything Mavic Isn't it?
As you can see, the Autel Evo does fit nicely in the portable drone market and actually positions itself right in between DJI's offerings. Now that you've got an idea of the video and still quality, let's crunch numbers and look at the actual specs…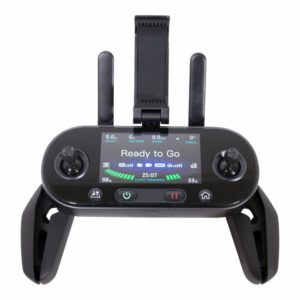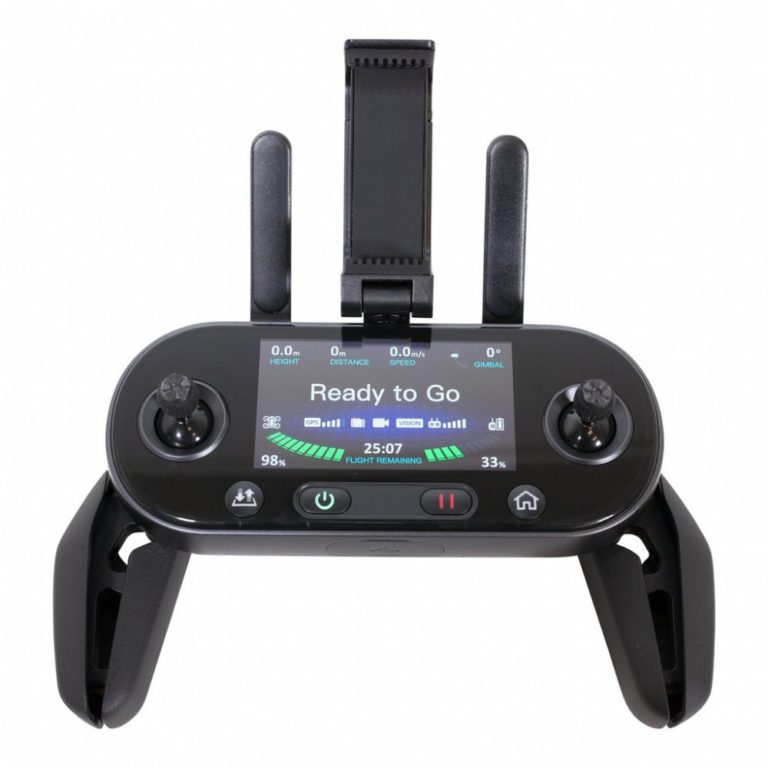 Let's Talk Specs…
I know there are many out there that want to know the details of the hardware itself. Can it push x bits per second, what's the frame rate, how fast does it go, etc. Well, here's the spec list from Autel's website itself:
Aircraft
Hover Precision
GPS+ Ultrasonic+IMU: Horizontal: ±1.5m, Vertical: ±0.2m;

Vision+IMU: Horizontal: ±0.1m, Vertical: ±0.1m

Max. Yaw Rate
200 dps
Max. Inclination Angle
35°
Max. Ascent/Descent Speed
Ascent: 5m/s Descent: 3m/s
Max. Horizontal Speed
20 m/s (44.7mph)
Diagonal Wheelbase
338 mm
Propeller Size
8.3″ x 2.9″
Video Link Frequency
2.4GHz~2.4835GHz
Receiver Frequency
2.4GHz~2.4835GHz
Flight Modes
GPS · ATTI · SPORT
Operating Environment Temperature
32° F ~ 104° F (0° C ~ 40° C)
Storage Temperature
-10°C~40°C (14°F~104°F)
Weight (Battery & Propellers included)
863g (1.90lbs)
Camera
Operating Environment Temp.
0°C~40°C (32°F~104°F)
Still Photography Modes
Single shot

Burst shooting

Auto Exposure Bracketing (AEB) Time-lapse

Video Recording Modes
Normal · Picture In Video (PIV)
Max Frame Rates
4K60, 2.7K60, 1080p120, 720p240
Max Field of View
94°
Supported SD Card Types
Micro-SD, 4 GB – 128 GB, Class 10 or UHS-3
File Formats
FAT32/exFAT, Photo: JPG/DNG/JPG+DNG, Video: MOV/MP4 H.264 or H.265
Aircraft Battery
Battery Type
Rechargeable Lithium-Polymer Battery
Capacity
4300 mAh
Battery Voltage Charging
11.4 V
Charging Environment Temperature
10°C~45°C (50°F~113°F)
Discharging Environment Temperature
-20°C~60°C (-4°F~140°F)
Storage Temperature & Humidity
Temp: -10°C~30°C (14°F~86°F) Humidity: 65±20%RH
Flight Time
Up to 30 minutes
Remote Controller
OLED Screen Brightness
330 nits
Max Operating Time
3 hours
RF Receiver Operating Frequency
2.4GHz~2.4835GHz
Video Link Frequency
2.4GHz~2.4835GHz
Operating Temperature
0°C~40°C (32°F~104°F)
Storage Temperature
1 year: -20°C~25°C(-4°F~77°F)

3 months: -20°C~45°C(-4°F~113°F)

Max Control and Video Transmission Distance
7km (4.3miles)
Transmission Power (EIRP)
FCC: <=26 dBm CE: <=20 dBm
Operating Current/Voltage
2A @ 3.6V
Battery
6700mAH
Power Consumption
7.2W
Weight (battery included)
370g (0.81lbs)
As you can see, the specs are pretty decent. It's not a bad setup at all really. Go ahead and compare it to the other drones you're considering and see how it holds up. Only you can decide which specs are most important to you.
Now, do you think Autel has a chance of dethroning DJI?
Will it Dethrone DJI?
The chances of this one drone dethroning DJI are slim to none. Still, the Autel Evo is an impressive drone and, if Autel builds a fleet (aka range) of drones that compete with DJI's current offerings and target specific types of drone pilots and uses, I can see them giving DJI a run for their money and even becoming a true alternative to the current king.
Besides, competition is good. As it heats up, new features and capabilities are added and the price usually goes down. As far as I'm concerned, that's a win-win.
Will they dethrone DJI now? No, can they in the future, I can't say. In the end, it will be up to Autel. If they step up to the plate, I can see great things for drone pilots everywhere. If not, I can see them disappearing into obscurity, leaving us to wonder what could have been.
Conclusion
So now you know the answer to the question "What is the Autel Evo?" and you have a pretty good idea of how it performs, as far as video and image quality goes. The real question is, is it the right fit for you? Only you can really answer that.
You might be thinking "What about the DJI Mavic Pro/Pro Platinum?". After all, that's the drone I actually have myself and use on an almost daily basis. That said, I'd be hard-pressed to buy one today now that the Auto Evo is available. The Evo actually bests the original Mavic models in almost all categories and, at the same price, I can't think why you wouldn't go with it instead.
My review of the Mavic really does show how I feel about it:
What is the DJI Mavic Pro? – Only One of the Best Drones Ever!
Now that you're armed with the knowledge you need to make an informed decision, is the Autel Evo right for you? If so, consider grabbing it here and taking advantage of that On-the-Go-Bundle that will save you $220:
It's like getting the Fly More Combo for free! Not a bad deal at all.
I'd love to hear your opinion on the Autel Evo. Do you have one? Do you want one? Is there some feature or down-side that you think should be listed here? Could Autel grow to become a true competitor to DJI? Please, let me know by commenting below.
Thank you,
Scott Hinkle
MavicManiacs.com