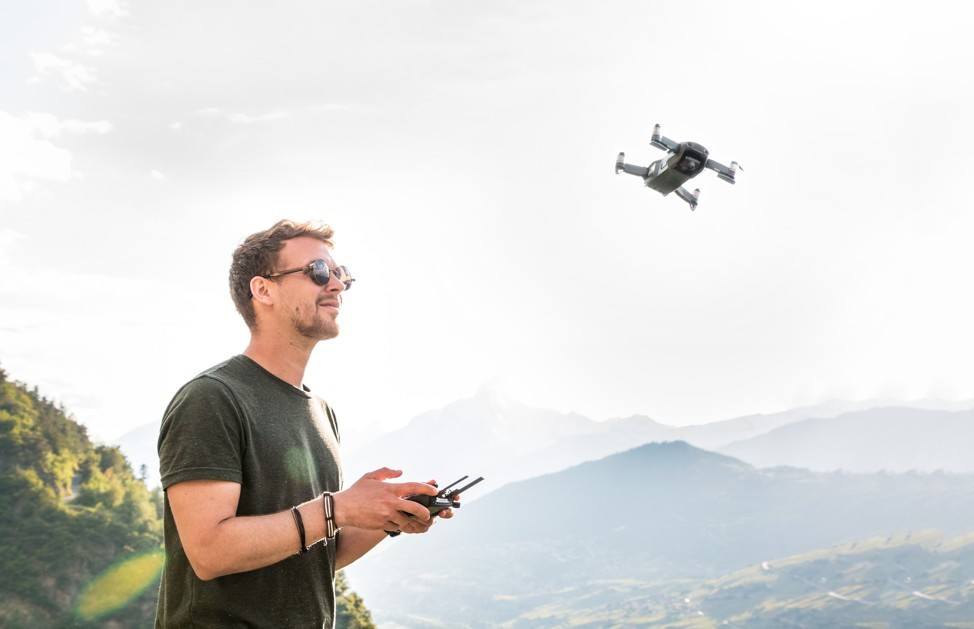 About Drone Accidents – Excellent Tips On What To Do If Your Drone Hits a Car
August 13, 2019
Welcome to Mavic Maniac's second guest post! The first was, 5 Ways to Get Clients as a Beginner Drone Pilot, written by Paul Archer.
Today's post is all About Drone Accidents and specifically focuses on What To Do If Your Drone Hits a Car. It was written by Brandon Leuangpaseuth and I think you'll find it an interesting read. The reporting requirements section was written by me to cover when and how you need to report such accidents to the appropriate organization(s).
Let's get started…
THIS POST MAY CONTAIN AFFILIATE LINKS. PLEASE SEE MY AFFILIATE DISCLOSURE FOR MORE INFORMATION.
What To Do If Your Drone Hits a Car
Imagine that is a sunny, bright and glamorous day. The birds are singing, children are playing outside and there is a nice cool breeze blowing.
A perfect day to fly your drone around.
So, you head outside, place your drone down on the sidewalk, and with a click of a button, the drone whirs alive.
After a shaky takeoff, it levitates above the ground and you send it fluttering through the neighborhood. The drone floats through the sky, weaving around the community houses and landscape. Just when everything seems to be going fine, the wind suddenly picks up.
Your drone gets pushed away and blown far across the neighborhood.
You panic
In a desperate frenzy to get the drone down, you frantically push buttons on the control pad. You sprint to see if the drone had come down….and it had. The drone had smashed into a car a few blocks away… The drone is destroyed and there are damages on the car. What do you do now?
Responsibilities for Drone Crashes
First off, don't be so hard on yourself for crashing your drone.
Here's the deal.
Accidents happen.
But when your drone hits someone else's car or damages someone else's property, you are responsible for the damages that were caused by the incident. Coverage details to pay for the damages depend on the specific circumstances such as if anyone was hurt from the drone crash and what parts of the car were damaged.
There are generally two types of claims that you would deal with and should be concerned about: legal liability and property damage.
Legal Liability
The first thing you should do after your drone hits someone else's car is to check if anybody got hurt. If a person was driving and your drone smashed into their windshield, they crashed their car and they could receive bodily damage. If they do get injured from your negligence, they can hire a car accident injury attorney and pursue legal claims against you.
Or maybe your drone could have crashed into somebody and hurt them.
Either way, you would be covering any injuries or medical expenses that the other person incurs. Although most homeowner's insurance does not cover any damages for aircraft, most insurance companies make an exception to cover accidents from personal drones.
The first things you should do if you hit someone or injured someone with your drone is to take as many photos and videos of the surrounding areas, people involved, property damage, your drone and the injuries caused to the victim. Doing so will help you later if you need any sort of reference about what happened during the drone accident. This information will especially be useful if you end up going to court to dispute the claims.
After checking if anybody was hurt and gathering the necessary documentation for the accident, call your homeowner's insurance company and see what damages are covered for your drone. Optimally, you should call and check before you fly your drone. If your insurance company does not explicitly state that your drone is an exception from an aircraft, claims would have to be paid by you…
It is vital to invest in drone liability insurance to protect yourself financially from third-party claims of injury or property damage. If you have liability insurance, the financial burden or responsibility for paying for any of these injury claims will be transferred over to your insurer.
Damaged Property
Any damages to another person's property should be covered by your homeowner's insurance. Again, call your insurance company to determine what would be covered under your insurance policy.
Your dedicated insurance agent will be able to lead you through what steps to take and will also assist you in filing your drone insurance claim.
Sometimes your policy coverage limit may not be enough to cover the damages caused by your drone. It may be a good idea to increase the coverage or liability limit covered by your insurance to ensure full protection.
If replacing and repairing the damages caused by the drone costs less than or around the same amount as your deductible, it may be a good idea to not file a claim. It could be a good idea because you would be paying around the same amount and your insurance premiums could hike up as a result of filing the claim.
I do have to note that more and more people are "renting" to live in homes. According to Insurance.com, approximately 37 percent of users actually have renters insurance. So, if you rent and do not have renter's insurance, you could possibly be liable for paying for it out-of-pocket.
However, if your drone crashes into or lands on someone else's car, if you purchased the full and comprehensive insurance package that covers damage to a car from disasters or other fallen objects in the sky, you will be covered.
Protecting Against Future Accidents
In order to protect against future accidents, look into being insured for any accidents that may incur from flying your drone. Even though you may feel competent to fly the drone without anything going wrong, unplanned accidents do happen.
You want to make sure you and your assets are fully protected by having insurance that covers recreational drone flying. Here are drone laws you should be cognizant of prior to flying your drone.
It is necessary to inquire with your insurer about your policy's coverage and limits to see if any additional personal property or injury liability will be necessary for flying your drone.
Reporting Requirements
There are two different agencies to consider when it comes to accident reporting for drone pilots. The first is the Federal Aviation Administration (FAA) and the second is the National Transportation Safety Board (NTSB). If you need to file a report and which agency to file it with are the real questions here.
Part 107 (Commercial Operations)
Part 107 operations have very specific reporting requirements to both the FAA and NTSB.
FAA
Pilots are required to report an accident to the FAA within 10 days of the incident if it meets the criteria listed in 14 CFR 107.9: Accident Reporting. The criteria are as follows:
Serious injury to any person or any loss of consciousness.
Damage to property (other than the UAV) unless "the cost of repair (including labor and materials) does not exceed $500 or the fair market value of the property does not exceed $500 in the event of a total loss."
The reports can be submitted online, by telephone or through the appropriate FAA Regional Operations Center and must contain the remote pilot in command's name, contact information, and certificate number; the UAS's registration number; the location, date and time of the incident; and a description of the event, including the extent of any property damage or injuries.
NTSB
Public and Civil UAS operators are required to provide immediate notification in the event of an "unmanned aircraft accident" anytime between the time the UAS is activated with the intention of flight and the completion of the mission to the nearest NTSB office. For NTSB purposes, an "unmanned aircraft accident" occurs when the operation of a UAS results in any person suffering death or serious injury, or the unmanned aircraft weighed at least 300 pounds and sustained substantial damage.
Under 55 Pounds & Flown Recreationally
None of the reporting requirements above, for both the FAA and NTSB, apply to drones that weigh under 55 pounds and are flown for hobby or recreational purposes and otherwise meet the definition of model aircraft in Section 336 of the FAA Modernization and Reform Act of 2012.
In a 2015 interpretation, the NTSB stated that it has "consistently excluded UAS flown for hobby and recreational use from [its accident rule] and has historically not investigated the rare occasions in which a model aircraft has caused serious injury or fatality."
Conclusion
It is always better to be safe than sorry! Have the necessary coverage and don't rely on assumptions. Try your best to remain calm, talk to your insurance and an attorney for any advice if necessary.
Here is to safe and fun flying! 🙂
Bio: Brandon Leuangpaseuth is a writer from San Diego, CA that helps various law firms such as Dickerson Oxton, LLC across the country with their public relations. You can connect with him on LinkedIn @bleuangpaseuth.
It's nice to be informed when it comes to dealing with and learning About Drone Accidents. Brandon's post has some great information that you can use to help protect yourself and others. Check out my post About Drone Insurance – Essential Protection For 2019 to learn more about insurance options you might want to consider.
So, now that you know what to do if/when your drone hits a car, you may be interested in heading over to this article at ComeDroneWithMe.com that covers a lot of information regarding how to fly drones correctly and legally.
Now I'd like to hear from you…
Have you had a drone accident? What was your experience? Did you have coverage at the time? After reading this article, will you be looking to obtain coverage? Is there anything that was missed that you think should be included? Please let me know by commenting below.
Thank you,
Scott Hinkle
MavicManiacs.com