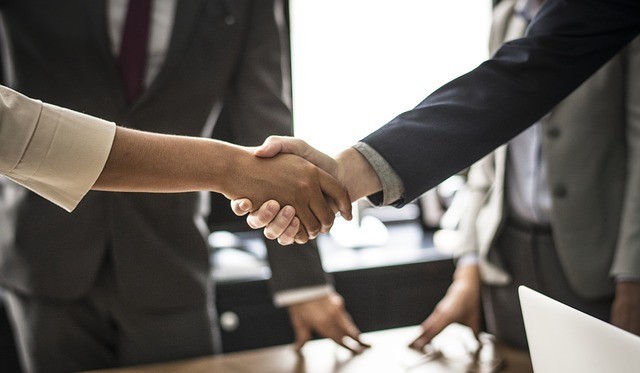 5 Ways to Get Clients as a Beginner Drone Pilot – Great Tips to Obtain Huge Results
April 16, 2019
I'd like to take a moment to thank Paul Archer, of DronesGator.com and my first guest author, for providing this post about 5 ways to get clients as a beginner drone pilot. I hope you find this article helpful in your endeavors and, please, follow the links provided in this article to check out his site and let him know where you saw it.
THIS POST MAY CONTAIN AFFILIATE LINKS. PLEASE SEE OUR AFFILIATE DISCLOSURE FOR MORE INFORMATION.
5 Ways to Get Clients as a Beginner Drone Pilot
Getting into the realm of photography is sheer hard work but with today's prominence of technology, anyone can take awe-inspiring and breath-taking memories in the form of images.
There are many imaging platforms to choose from—mobile phones, digital cameras, SLRs and so on — but drones offer an extra feature which enables budding and professional photographers to play the game in the air. If you own a drone and you want to spice up the challenge and earn, you should already know how challenging it can be to acquire clients. The market for drones has increasingly grown in a fast-paced environment over the last few years.
If you don't yet own a drone and want to find the perfect one you can try out this Drones For Sale Finder Tool. You can filter by your favorite criteria like range, camera quality, gimbal and so on.
If you want to get into the action fast, then just go with my top recommendation for anyone looking to start with a reliable, high-quality drone that's actually budget friendly. That drone is definitely the DJI Mavic Air, a capable GPS drone with spectacular image quality yet small enough to carry in a large pocket.
It comes with:
Stable GPS
Optical sensors (to avoid obstacles or stop if there's something in front of it)
Multiple flight modes (like orbit, follow me, tracking and so on)
A 3 axis gimbal
A 4k camera with 100 megabits per second recording
While deciding on how you can generate an income and deliver your services, it's helpful to know the factors to consider before jumping into a new venture. This guide is all you need to help you attract clients and grow your experience as a beginner drone pilot.
At the onset of establishing a name in this field and providing aerial photography services, there are things that need to be considered. I took the liberty of listing them here with the goal in mind of helping readers who are starting from scratch to run a drone business.
Entering the Nature of the Business
Every business has its own ups and downs, in order to successfully thrive in ever growing competition, it is important to clearly define your focus, it is also important to be clear on who you are targeting and in what location. As they say, there are plenty of fish in the sea, so there is no scarcity for budding drone pilots to bring their drone services and new applications for a wide-range of clients.
How to Get a Potential Customer
1. Finding Customers
On the note of how to sell yourself in a sea of opportunities and before meeting with a potential client, the prior question in mind would be: where to look to find customers? After smoothing out the edges and pushing yourself to start a project-based work in drone photography, put in the legwork in search for a network on the fly. Never underestimate the value of networking with other drone service providers could bring to your benefit. Connect and build a circle amongst commercial drone professionals. Joining communities related to drones may be your chance to land a spot in the recruiting grounds, they may refer you to clients.
2. Know Your Customer
The fundamentals of acquiring and retaining clients will help you figure out how to actually go out and get them.
To help you win clients, the first step to connect and gain projects is knowing who your customer is—it is pertinent to be familiar with the needs of prospect clients. Having the checklist ready will help you define your ideal customer, and help you start to plan your business. In doing so, make sure to understand the particulars in dealing with your ideal clients. Remember that these clients want aerial footage for their benefit, may it be for their company or for other use.
3. Show Them What You Have to Offer
If potential clients are wary whether to take your services or not, you may earn their interest and trust altogether by exploring the option of giving them a preview of your skills. Having a demo reel is a tool commonly presented by professionals in the creative industry to showcase talents and aesthetics. Letting clients look through your work will serve as an open door of opportunities.
4. Stay on Top of the Game and Contribute
You need to make sure that you can offer the best services. Here are a few things to keep in mind:
Don't get into an area where you have no skills or experience. Therefore, detailing everything about the drone services you could offer would make clients want to pay for your services.
After choosing what you want to target, be sure that there are enough business opportunities in your area.
Field work, especially flying your drones in the air to capture great heights, involves traveling. Never be afraid to look beyond your area to find companies that might need your services.
5. Focus on Growth
If clients see you as a professional who is easy to work with and skilled in doing aerial business, there will be no problem maximizing your repeat business.
Conclusion
I hope you enjoyed this guest post from Paul Archer.
Did you find the information on 5 ways to get clients as a beginner drone pilot helpful? Is there something you think should be added here? Please let us know by commenting below and don't forget, follow one of the links above and check out Paul's site.
Thank you,
Scott Hinkle
MavicManiacs.com