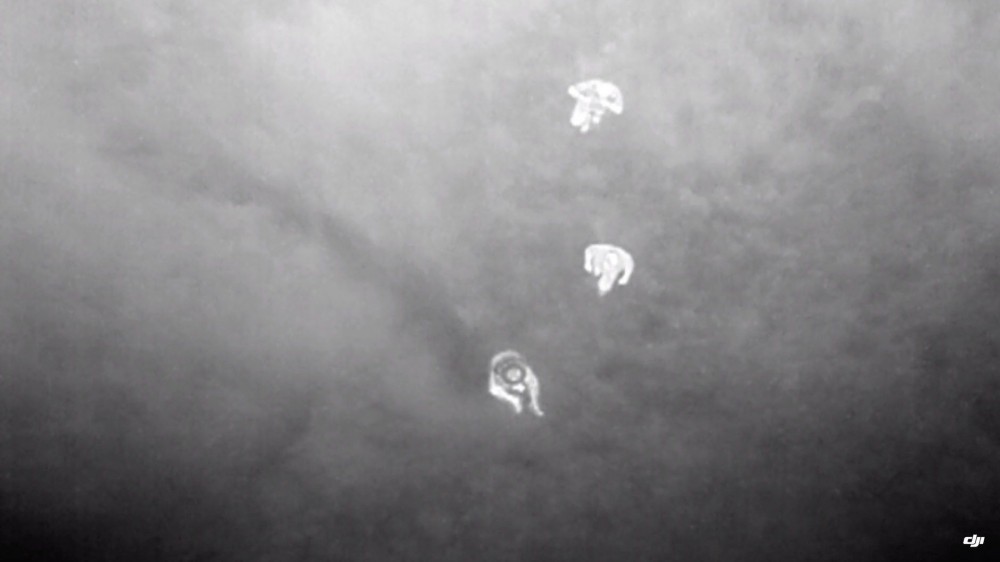 Positive Press – I'm Happy to Report: Drone Locates Missing Elderly 88 Year Old Man
May 2, 2019
6
By
Scott Hinkle
As you may already know, I like to feature various posts showing drones doing good. I add these posts to my Positive Press category and try to get it out there to counter all the negative coverage seen in the news. Along these lines, I wanted to share this little post titled: Drone Locates Missing Elderly 88 Year Old Man.
THIS POST MAY CONTAIN AFFILIATE LINKS. PLEASE SEE OUR AFFILIATE DISCLOSURE FOR MORE INFORMATION.
The Situation
An 88-year-old man was reported missing by family members. He suffers from undisclosed medical conditions and was last been seen that day around 5:30 PM, local time. When the family was unable to locate him, they contacted authorities to report him missing.
The police department responded, arriving at the location at approximately 8:38 PM. During the search effort, police requested the fire department join the effort and deploy a drone to help locate the elderly man.
Drones to the Rescue: Drone Locates Missing Elderly 88 Year Old Man
With drone deployed, efforts continued. Luckily this drone was equipped with a thermal camera, allowing for better visibility at night, with the ability to see heat signatures in the darkness. At approximately 11:11 PM, the drone pilot located the missing man, sitting in a field of grass over 4 feet tall, about a mile away from where he was last seen.
At first, authorities were concerned that the figure spotted was actually someone trying to hide from them. As such, they approached with caution and called the man's name out as they did. Once an officer realized who it was, he placed his hands on the man's back to comfort him.
First responders carried the elderly man out of the grass and transported him to a local hospital where he was still reported to be there the next morning, in stable condition.
The Fire Chief said "This was a collaborative effort working together for a great success story"and that the fire department has had the drone for about a year and a half, stating that it has been a significant resource. The Deputy Fire Chief said that he felt the use of the drone saved the man's life and that, during the search effort, coyotes were spotted in the area.
The Fire Chief goes on to say "The drone is a significant resource for rescues, wildfires, training and any situation that limits our visibility on the ground. We combine our life-saving skills with the latest technology for a safer community" adding that "our drone is used quite often".
Here's a video of the rescue drone footage:

This is Not an Isolated Incident
More and more, we're seeing drones being used in search and rescue efforts. Sometimes it's for a 4-legged friend, as was the case in this post: Border Collie with Broken Leg Rescued Thanks to Drone, others, it's for a missing child, as written about here: Drone Used to Help Locate a Girl Lost on Lake Michigan Ice.
There are many more cases too. DJI has a few posts featuring drones being used in search and rescue efforts and saving lives here:
DJI Releases First Count Of Lives Saved By Drones
Drones Rescued At Least 65 People In Previous Year
Public Safety Drones Save Four Lives In One Day
What's Next?
As drone capabilities increase and new features and accessories are developed, there's no limit to how they can be used in search and rescue efforts. There's already work being done to use drones for water rescue purposes, dropping life saving equipment and helping to locate missing persons. Read more here: Drones Used for Beach Safety
Conclusion
There you have it, another drone doing good in the world story. I hope you find them inspirational or, at the very least, informative. Who knows, maybe you'll come across a new drone or accessory that would be useful to you or, better yet, be inspired to design an accessory to make search and rescue efforts better in some way.
I suspect this won't be the last time and you'll hear a lot more from me as I come across more examples. On that note…
Do you have a story that would beat Drone Locates Missing Elderly 88 Year Old Man? Do you have more information to share about this incident? Do you know of any new drones or accessories that are making search and rescue efforts better? If so, please let me know by commenting below.
Thank you,
Scott Hinkle
MavicManiacs.com