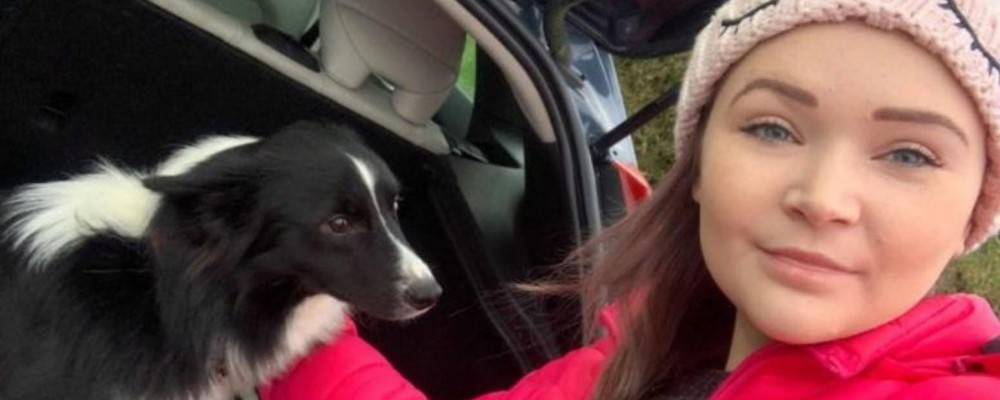 Positive Press – Border Collie with Broken Leg Rescued Thanks to Drone
March 8, 2019
4
By
Scott Hinkle
I know I've been posting a lot of Community Interactions and Positive Press posts lately but I want to make sure the good drones are doing gets noticed. Since I recently released a post about Community Interaction – Drone Engaged in Search for Missing Dog Shot Out of the Sky, it only seemed appropriate to post another story involving a drone engaged in a search and rescue effort for another missing dog. This time, with a happier ending.  What's a more heartwarming title than "Border Collie with Broken Leg Rescued Thanks to Drone"?
THIS POST MAY CONTAIN AFFILIATE LINKS. PLEASE SEE OUR AFFILIATE DISCLOSURE FOR MORE INFORMATION.
What Happened?
A Border Collie, by the name of Socks, was struck by a vehicle, resulting in a broken leg. While recovering at home, after undergoing surgery, the dog slipped out the front door and went into hiding for 2 days. As you'd expect, the owners were worried.
Many animals will go into hiding when injured and won't respond to calls from those trying to help them. If you're a pet owner, I suspect you can imagine how Socks's "parents" felt at that time.
Here's coverage from the BBC:
How was the Dog Found?
Enter Drone SAR For Lost Dogs UK and Jamie Jewell, a volunteer for the organization. Jamie was able to locate Socks quickly (around 20 minutes) by using a drone to perform a search. Luckily Border Collies have those stark white legs which tend to stand out against dark backgrounds and Jamie knew what to look for.
Mr. Jewell was quoted as saying:
"Knowing the dog had been hit by a car it was quite obvious to me that it would have gone to hide somewhere, which meant I searched the undergrowth. "Luckily the dog had nice white legs which stood out against the background, so the search was relatively short really."
Jamie believes that the drone actually saved Socks's life:
"In my opinion if he hadn't have been found, he may well have died there," he said. "There is no way that anybody would have walked past where he was."
While talking about finding Socks, Jamie said:
"I was quite tearful to be honest."
"It was a really nice thing
to find him safe, and a little bit overwhelming but it only then spurs
you on to keep going with it and do some more."
Socks's Aunt-in-law (the sister of Socks's owner) stated that Mr. Jewell's help had been "invaluable":
"Without Jamie's help I think we would never have found socks in such a rural area. The service he provides to distraught owners like us is invaluable."
Rescued, Safe and Sound
Socks is now home, safe and sound thanks to the efforts of Drone SAR for Lost Dogs UK, Jamie Jewell and drone technology.
Jamie is hoping to get a Permission for Commercial Operations (PfCA) certificate from the Civil Aviation Authority (CAA). I'm from the United States myself but assume this type of certificate is along the lines of the FAA Part 107 cert here.
It appears that Drone SAR for Lost Dogs UK is also looking into obtaining thermal cameras for future operations as well. I can see this being of great assistance when it comes to locating lost animals in difficult terrain, under cover (such as trees, etc.) and in the dark. I hope they are able to obtain such equipment.
Conclusion
There you go. A feel good story for drone pilots, enthusiasts and the general public. I'm a Border Collie owner myself so what's not to like about a story titled "A Border Collie with Broken Leg Rescued Thanks to Drone"?
Do you have any experience with drones that I might be able to write about in my Positive Press series? Do you have any information on new and exciting drones or drone accessories that would benefit search and rescue operations? Do you just want to say hello? If so, please let me know by commenting below.
Thank you,
Scott Hinkle
MavicManiacs.com