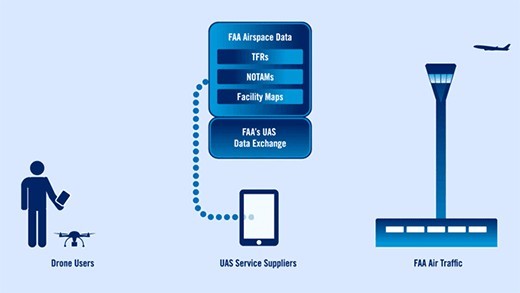 What is LAANC? – An Awesome and Simple Safety Tool for 2019 – Updated!
July 11, 2019
So you have a shiny new drone and you want to get out there and play with it (I mean to fly it and use it for legitimate business purposes). That's great but there's a couple of things you should know and do before you hit the skies. Prepare and obtain authorization via LAANC.  Wait, What is LAANC?
First off, take the time to skim over the manual and take note of the important stuff. I'd say read it, but let's be real… Get everything charged up and ready for flight and then, while that's happening, check out my New to the Mavic? – What You Should Do First post.
Now that you know "all that stuff", there's one more thing you have to consider before flying (assuming you're in the US and in or near controlled airspace), obtaining authorization to fly in that airspace. Wait, what? Do I have to get clearance before I can fly here in the US? In most cases, yes by using LAANC.
The latest FAA rules stipulate that you must obtain clearance when flying in controlled airspace in the US. See my post, The FAA Issued New Regulations Regarding Hobbyist Drone Pilots, for more information. Before these new rules, hobbyist pilots weren't required to obtain authorization to fly. That has led to some mishaps and safety concerns. Because of this, that is no longer the case and everyone, hobbyists and professionals alike, will need to obtain authorization moving forward.
OK, so I fall into this authorization category, now what? Enter LAANC. Believe it or not, this system will make knowing where you can fly, how high you can fly and so on, much easier to figure out. What's even better is, there are apps available now that will help you file your flight plan and obtain that clearance quickly and easily.
Let's begin…
THIS POST MAY CONTAIN AFFILIATE LINKS. PLEASE SEE MY AFFILIATE DISCLOSURE FOR MORE INFORMATION.
What is LAANC?
LAANC stands for Low Altitude Authorization and Notification Capability. It's a joint effort between private industry and the Federal Aviation Administration (FAA) to provide access to controlled airspace by obtaining authorizations in near real-time.
For most drone pilots approval or rejection will be virtually instantaneous based on the answers you provide when requesting clearance. Factors such as location, time of planned flight, flight radius (distance from the takeoff point), length of that flight and expected maximum altitude will all play a part and, assuming the answers fit within the predetermined criteria for the airspace, you can be approved as soon as you submit the request.
If you happened to be rejected, the reason for the rejection will usually be displayed immediately. I was doing some property shot work for a client and they wanted me to take images at 400 feet. Sadly, the airspace requirements at the time wouldn't permit it but it did let me know that I could fly if I kept my altitude to 200 feet or less, which worked out well for the client in the end.
As a part 107 certificated pilot, I've been using the LAANC system for quite some time. It's simple and addresses issues that have plagued professional drone pilots for quite some time now.
Here's a little video that briefly goes over the LAANC system:
Let's talk about why you need LAANC…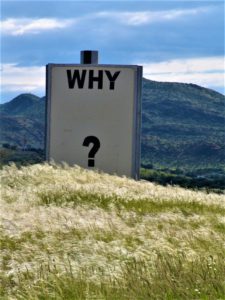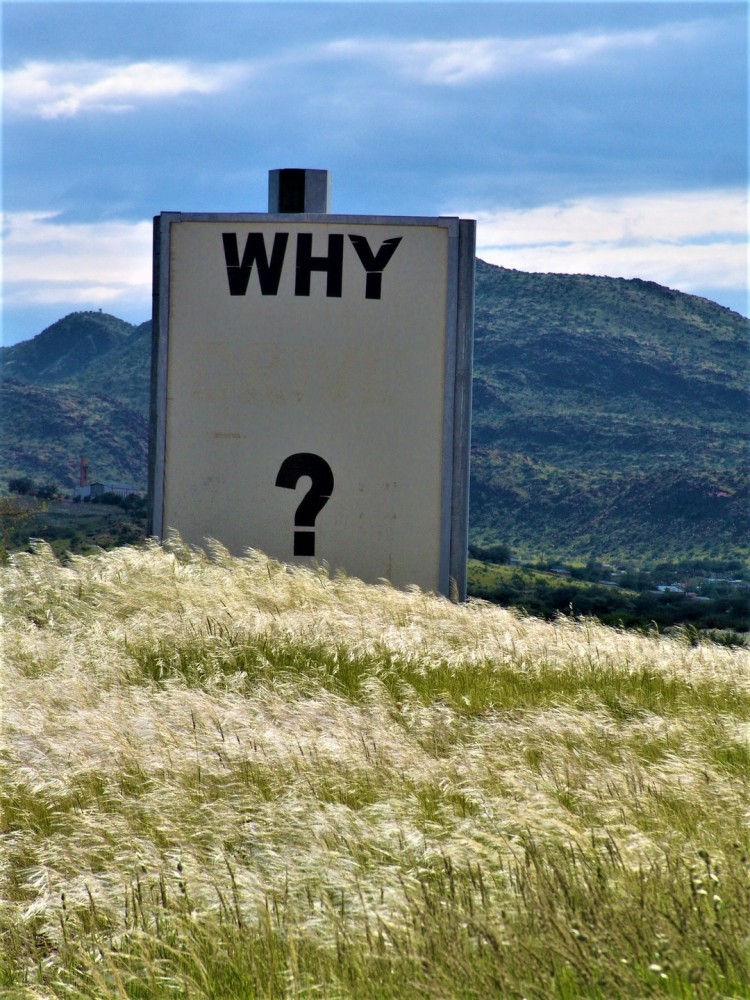 Why Do I Need it?
Now, the top answer is, because it's required by law if you're flying in controlled airspace in the US. That said, I also want to talk about why you want it.
Safety
First and foremost, LAANC was designed with safety in mind. By obtaining authorization before the flight and flying within the approved airspace, Air Traffic control can focus on manned aircraft and making sure there's proper separation between aircraft.
I'd love to see the day when drones aren't being bashed in the news for near misses and alleged strikes, etc.
Quick Easy Approval/Denial
Prior to using the LAANC system and the various apps that support it. You would (or at least should) do your homework and request authorizations (if required) that could take up to 90 days to process and even contact nearby towers to inform them of your location and intent to fly, etc.
That's no longer necessary with LAANC. There are some exceptions. For example, you can't apply to fly over people or at night using the LAANC system. That still requires a waiver from the FAA at this time.
Situational Awareness
The apps that integrate LAANC into them usually contain a lot more than simple LAANC authorization capabilities. Most will include airspace information, weather and so on. In fact, LAANC isn't usually the focus of an app but rather an enhancement or add-on. Two such apps are AirMap (the one I tend to use) and Kittyhawk (this one is nice too but had a monetary component to it when I was testing various apps).
Here's a list of apps that offer LAANC integration (this list was pulled from the FAA website and shows information for part 107 pilots but still should apply to the hobbyist pilot when LAANC is opened up to them):
Approved ServiceSupplierPart 107 Near – Real-Time AuthorizationPart 107 Further CoordinationAeronydeAirbusAirMapAiRXOSAltitude AngelConvergeDJIHarris CorporationKittyhawkProject WingSkywardThales GroupUASidekickUnifly
In short, it's just good practice to be aware of the airspace you're flying in and rest assured that your flight is legal and authorized (for that peace of mind).
What if I Don't Use it?
If you don't use it, then you're taking a risk. Those risks can come with varying degrees of consequences ranging from monetary judgments to jail time or both. In the end, the risk may not be worth the reward, especially when the reward is simply a matter of saving a few minutes.
Fines
If you're flying in controlled airspace and someone reports you and you don't have clearance that can mean a big fine.
Potential Jail Time
Instead of, or in addition to, fines, you might find yourself with a new roommate for some time (aka a Federally Sponsored Vacation).
Culpability
If you didn't obtain clearance and there's a mishap, chances are a default judgment of "they weren't flying legally" will land in your lap and any consequences related to that mishap will fall in your lap. Such consequences can open you up to all kinds of litigation, both government and domestic born (i.e. private lawsuits).
Nothing
You may luck out and find out your flying in uncontrolled airspace, might not have an incident or get caught, etc. Still, with as easy as it is to use, why take the risk?
Really, with as easy as it is these days. Take the time to authorize your flight. It's just one more way to cover your bases, should something come up.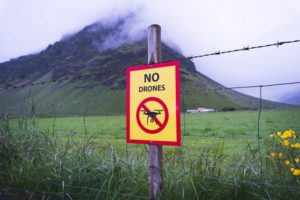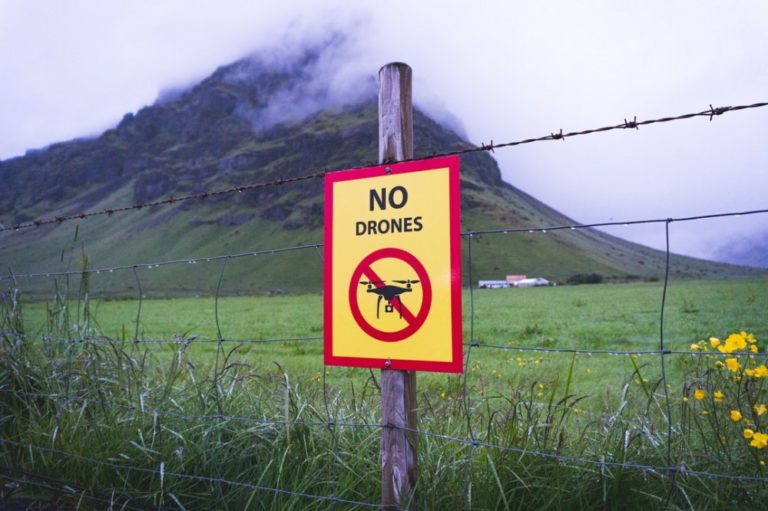 Are There Areas Where I Don't Have to Worry About LAANC?
Yes, there is! The entire country isn't locked down to this system. There are many places you can fly without having to use it. Still, checking it to be safe, isn't a bad idea. Here are the places where you don't need to use LAANC:
Uncontrolled Airspace
There are vast swaths of airspace that are considered uncontrolled. You can fly freely in such spaces. The apps I've mentioned above can tell you where uncontrolled airspace is. Sadly, chances are you won't find uncontrolled airspace in urban areas. They're mostly in less populated areas.
Dedicated Areas
The FAA has created a list of approved sites where you can fly. You can look at this Excel spreadsheet here or use their interactive map here.
Other Countries
Of course, the FAA's rules only apply to US airspace. As such you're not required to use the LAANC system if you're in another country. That said, I'm willing to bet that country has its own set of rules you need to follow so be sure to know what they are and follow them so you don't run into any issues.
Update!
King Schools has a free course titled "Using LAANC to Fly Drones in Controlled Airspace".  Check it out!
Conclusion
I hope this post answered the question "What is LAANC?" for you.  For me, this rule isn't new and it doesn't add any effort or difficulty to my flights as I was already going through these steps for my paid gigs. Still, for many that are used to simply unpacking and taking off, this might come as an annoyance. To you I say:
"The additional few minutes it takes to comply with this law adds a lot to air safety and situational awareness. Don't look at this as an annoyance but rather a step forward to where drones and manned aircraft can coexist without issue."
Besides, with the FAA in control and actually taking steps to integrate drones into the national airspace safely, instead of local authorities and municipalities making the rules, it will keep more airspace open to drone pilots. As it stands now, local politicians are grasping for a platform and drones (and all the misinformation surrounding them) are starting to get unwanted attention."
So, are you a hobbyist pilot and need to get set up with LAANC? If so, go here and sign up for updates to be alerted as soon as you can register and start using it. At this time, it's expected to be available to the hobbyist pilot on July 23rd, 2019.
Now I'd like to hear what you think of all this. Will it be a burden? Do you see value in it? Are you already using LAANC and want to chime in with your experience? Please let me know by commenting below. I read each and every comment.
Thank you,
Scott Hinkle
MavicManiacs.com