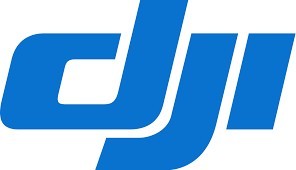 DJI Drone – Should You Buy Directly from DJI?
August 17, 2018
4
By
Scott Hinkle
So you're planning to buy you next, or possibly first, DJI drone. They have several models to consider. If you haven't decided on which one to go with yet, check out my DJI Mavic – Which One to Choose post. It will compare the, currently available, Mavic series models and help you narrow it down. DJI also has the Spark and Phantom series for consumers, the Inspire model for professionals and the Matrice for industrial use. Be sure to check them out to see if they might be a better fit for you needs.
Once you've made you selection, you'll need to decide where to buy the drone? This post is the second in a series, reviewing some of the options to choose from. Should you buy directly from DJI? After all, it is made by them, isn't buying direct preferable? Let's find out.
THIS POST MAY CONTAIN AFFILIATE LINKS. PLEASE SEE OUR AFFILIATE DISCLOSURE FOR MORE INFORMATION.
Isn't it Just Easier to Buy Direct?
In some cases, yes. It really boils down to the following:
Is it in stock? – I've heard horror stories of people who ordered their drones directly from DJI only to find out that stock was sold out and they ended up waiting weeks (even over a month) to receive their drones when others were able to get theirs in a matter of days from other sources.
Where is it shipping from? – If it's local, or even coming from somewhere in you country, chances are it will be delivered much quicker vs having it shipped from China, etc.
What about the DJI Care warranty? – This one is really a wash out. Yes, there's some benefit from ordering direct with DJI but really the steps to activate it, regardless of where you buy it from, is quick and painless.
Can I Get it Cheaper Somewhere Else?
This one is more of a yes and no answer. DJI pretty much mandates that if you're selling our product you'll price it at x. That said, you'll see places put together bundles that, if the contents were purchased separately, would cost a lot more than the bundle price. In this situation, the drone isn't really discounted but, if you're looking for those additional accessories anyway, it might be a better choice to buy from that bundle provider vs directly from DJI.
Then there are discount codes and referral programs that companies put in place to entice others to share their links and offer their services. One such place is Dynnex Drones. They are actually where I purchased my DJI Mavic Pro and offer several services as well as drone financing (if you don't want to put out the cash right now or you cards are close to their limits). I've actually partnered up with them and if you follow the links in my Dynnex Drones – A Good Place to Buy Your Next Drone post and use the discount code provided, you'll save $10 on you order of $400 or more.
What does DJI Offer?
The DJI Store offers drones, drone accessories (limited mainly to those designed and manufactured by DJI, with a few exceptions), some of their other, non-drone related products (such as the DJI Osmo and Ronin) and the DJI Care and DJI Care Refresh protection plans.
Drones
Drone Bundles
Accessories such as Goggles, Gimbals, Lenses, etc.
Osmo/Ronin
Protection Plans
Why Choose DJI Over Someone Else?
If you're more comfortable buying direct then go for it. I'm an Apple guy. I tend to buy direct from Apple most of the time but, on occasion, I've been known to buy from Best Buy, B&H Photo and Adorama too. With DJI, they've pretty much made their offerings available to all of their partners so you can pretty much get the same packages as you would directly.
When Should I Not Choose DJI?
There are 5 times when I would not buy direct:
If it's out of stock at DJI but in stock somewhere else. – This is a great reason not to buy direct unless you're in no rush and the urge to buy direct is overwhelming.
If it's going to ship from a location significantly further away than another option. – If DJI is going to ship from China but you local electronics distributor has it in-stock and can get it to you tomorrow (or better yet you can just walk-in and pick it up), grab it locally.
If a certain package fits your needs better and/or saves you some money. – If you find that package that includes option x you just can't live without and DJI doesn't offer it and/or it saves you quite a bit of money vs buying the pieces separately, take the package deal.
If you want to use financing. – At the time of this writing, DJI didn't offer any financing options. If you're looking to finance you purchase, go with someone that has a financing option or credit card such as Dynnex Drones, Best Buy and so on. Update – DJI apparently does offer financing through Affirm (see the link below in the Conclusion section).
If I don't like the return policy limits. – DJI imposes a 14-day return policy. For me, that's not a big deal but for some it can be, especially if you buy 2 of something and decide to not use 1 but you've missed the return deadline (even if it was still sealed in the box). Check out this guy's warning over at MavicPilots: Do NOT buy from DJI Store direct until you read the return policy !
Here's another unhappy person's experience ordering direct from DJI and this is actually on DJI's own forum so kudos to them for not simply deleting it and owning up to it instead: My Mavic Pro Platinum ordering experience
Take these experiences with a grain of salt. Just like in the news, the negative seems to gain more notoriety than the positive. Those are simply 2 examples of a poor experience but how many positives are there? No matter where you decide to buy there's going to be people that have had great experiences and others who had terrible ones. The best advice I can give you is to read a few reviews and see if the situations match yours. If so, take that experience into account. If not, move forward.
Conclusion
Buying direct from the manufacturer gives many a sense of security and if that fits your personality, by all means, go for it. If you're more of a "I gotta have it now" or "I really need this item/package" person, consider the options. Direct may still be the right choice, but another source may be better. In the end you'll need to weigh the pros and cons and decide which option fits your needs best.
Have you purchased from DJI in the past? Interacted with them and want to share you experience? Did I miss something you think should be included in this post? Let me know by commenting below.
If you're set on ordering from DJI, please consider using the links below to place you order:
Thank you,
Scott Hinkle
MavicManiacs.com