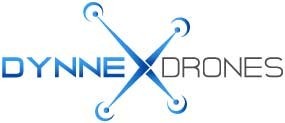 Dynnex Drones – A Good Place to Buy Your Next Drone?
August 6, 2018
4
By
Scott Hinkle
With so many places to choose from it can be hard to figure out where to order your next drone. This post will be the first in a series, reviewing some of the various options to choose from. Why did I decide to start off with Dynnex Drones? Because this is where I acquired my Mavic Pro and I believe it is a good place to buy your next drone.
THIS POST MAY CONTAIN AFFILIATE LINKS. PLEASE SEE OUR AFFILIATE DISCLOSURE FOR MORE INFORMATION.
What Does Dynnex Drones Offer?
Dynnex Drones is the go-to place for your drone and drone package needs. They offer not only DJI, but Autel, Parrot and other drone brands as well. They focus on drones and larger drone accessories (such as DJI Goggles, Crystalsky and so on). They even offer the FLIR Duo and Duo R thermal cameras!
They have partnered with Drone U to offer all of their courses for a low monthly fee.
Dynnex Drones offers drone protection or accidental crash plans through CPS, a well-known device insurance company. The insurance offered is for recreational drone use only and will cover the drone, camera, remote, etc. (as long as it came in the original drone package – i.e. it can't be an after market add-on). What isn't covered is commercial use, props and so on. As for types of damage, pretty much everything is covered, crashes, water damage, failure, etc. The only catch (as with most insurance options) is you must have all the pieces when submitting your claim (i.e. losing the drone in the ocean and not recovering it or if it has been stolen will not be covered).
They have also partnered with Cross River Bank to offer financing for your purchase. It's easy to apply and you get a response instantly. The rates are competitive and it's just an easy way to get the drone you want right away vs having to move money around or save-up for the purchase.
Another financing option they work with is PayPal.
Why Choose Dynnex Drones Over Someone Else?
Frankly, the awesome customer service. If you have a question, need advice or just aren't sure what to do, reach out to them via e-mail, phone or even on Facebook. They will respond to you quickly. I have yet to have an unsatisfactory response from them and I've done quite a bit of back and forth. Check out their Facebook page and their website. There have a ton of positive reviews (mine is in there somewhere).
I'd also lean toward Dynnex Drones if you don't want to pull out your cash or use a card which is close to it's limit. Check to see if you qualify for financing without affecting your credit. I used the financing for my Mavic Pro and it was a breeze.
They even have a great drone registration FAQ page that will answer most user's registration questions.
When Should I Not Choose Dynnex Drones?
When you're looking for simple accessories such as props, landing gear, etc. As I mentioned above, they are focused on the larger drone purchases. If you're looking for the smaller stuff, you're better off going to Amazon or Best Buy, etc.
Check out my Essential DJI Mavic Pro Accessories – The Must Haves post for a list of must-have accessories and links to purchase them.
Do You Have Anything Special for Us?
As a matter of fact, I do. Just follow the links below and make your purchase(s). If you spend $400 or more you can use my coupon code "Mavicmaniacs10" (no quotes) to receive $10 off.
Conclusion
You can't go wrong with Dynnex Drones. With the great customer service, excellent package offerings, protection plans and financing options, it really is a one-stop shop for most of your drone needs. At the very least check them out and decide for your self. Ask them questions and check out the packages they offer. I'm sure you'll find something to pique your interest.
Have you purchased from Dynnex Drones in the past? Interacted with them and want to share your experience? Did I miss something you think should be included in this post? Let me know by commenting below.
Thank you,
Scott Hinkle
MavicManiacs.com