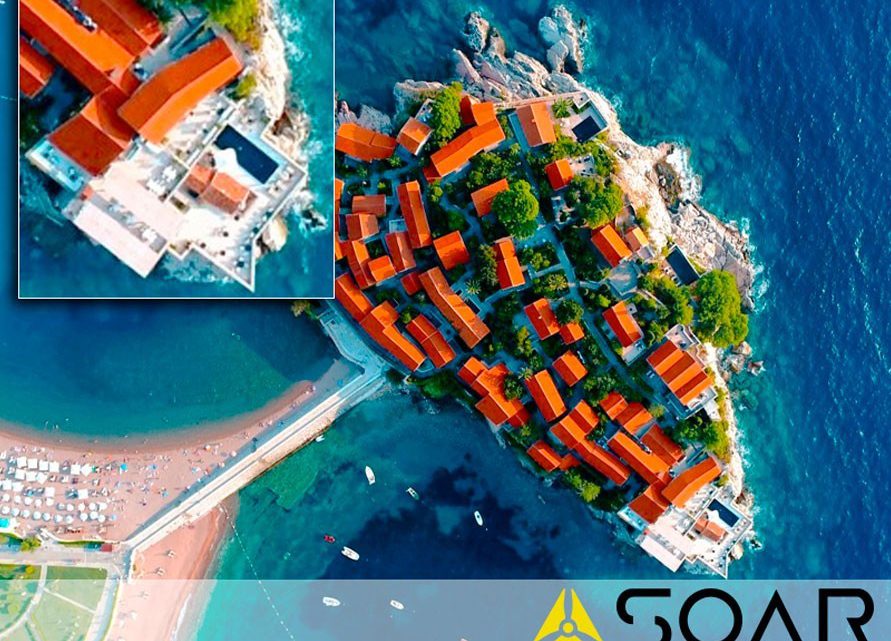 Soar – An Exciting New Platform for Your Drone Imagery in 2019
May 28, 2019
4
By
Scott Hinkle
Let's face it, if you have a camera drone, chances are you have, or soon will have, a few images that you're pretty proud of. You might even think of placing them up for sale on one or more image sites. That said, there are a lot of image sites out there, each with their own pros and cons.  Today we're going to take a look at Soar and see what it has to offer.
Before you start selling your drone images online, you should be aware of your country's drone laws. For example, in the US, the FAA requires you to have your Part 107 certificate if you plan to use your drone for anything other than hobbyist use (i.e. If you plan to sell your images from a flight, that's not hobbyist use and you need to have that cert).
If you're in the US and want to look further into getting your FAA part 107 certificate, check out this post: Get the FAA Drone License – Make Money Legally with Your Mavic.
Today's post is going to focus on one image site that is actually geared toward the drone community, Soar. So, is this platform right for you? Let's take a closer look and find out if it is An Exciting New Platform for Your Drone Imagery in 2019…
THIS POST MAY CONTAIN AFFILIATE LINKS. PLEASE SEE OUR AFFILIATE DISCLOSURE FOR MORE INFORMATION.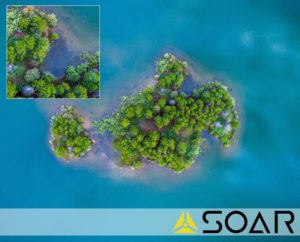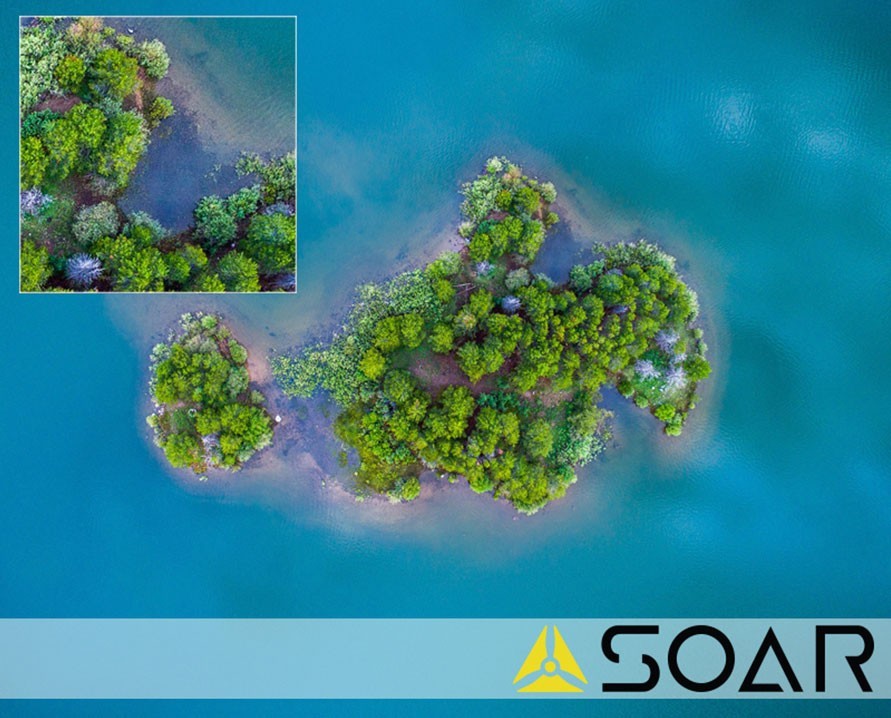 What is Soar?
Soar actually started back in 2012 to address the needs of high-profile mining companies, looking for a mapping engine that could work on mobile devices in remote locations offline. Two years later, Soar was adopted for security and defense applications. In 2017, Soar's technology was released for civilian use and the platform started building the worlds first global super-map.
Now that we know the general history of the company, let's see how Soar applies to you, the drone pilot…
One of the unique things about Soar is that is uses multiple sources (satellite, areal and drone) to provide multiple resolution mapping options to their clients. Not only that, but it can act as a jumping point to drone imagery in general.
What's really cool is that their interface takes a global view and then allows you to zoom in on the areas of interest to you, all the way down to the drone footage level. Assuming such images were available, you could zoom in, all the way down to a drone shot over your old high school's football field.
It's actually a great way to find the imagery that you're looking for, using an interface that feels natural to use. I can see this as being the go-to place for such imagery, once it has enough images added to its database.
So, how does this platform help you make money with your drone? Let's take a closer look…
How Can You Use Soar to Make Money?
It's simple really, start taking top-down or side-view images of the areas around you. They can be of specific buildings and landmarks or they can simply be of land (such as fields, forests, etc.). You can even focus on structures and areas of interest (like the football field I used in the example above).
Once you have these images (and they should be geotagged). You can upload them to the system. Once uploaded, they will be available for anyone to browse and purchase (assuming they were approved).
Soar offers a great page on how to get your imagery approved for their platform here:
How to Get You Drone Imagery Approved Onto Soar
Check it out. You can also obtain it in PDF form, for offline viewing if you prefer here:
How to Get Your Drone Imagery Approved Onto Soar – PDF Version
What's nice here is it tells you exactly what kinds of images they are looking for and you have quite a bit of leeway, especially with the side-view images. Top-down is just that, a 90° downward view. The side-view option is anywhere from 0° to 90°. This lets you get that perfect angle to make the shot that much more compelling. Take the Grand Canyon for example. Just shooting straight down doesn't really show you the depth but, if you come at it form an angle, you can really see how deep it is.
Here are some example shots taken directly from their website: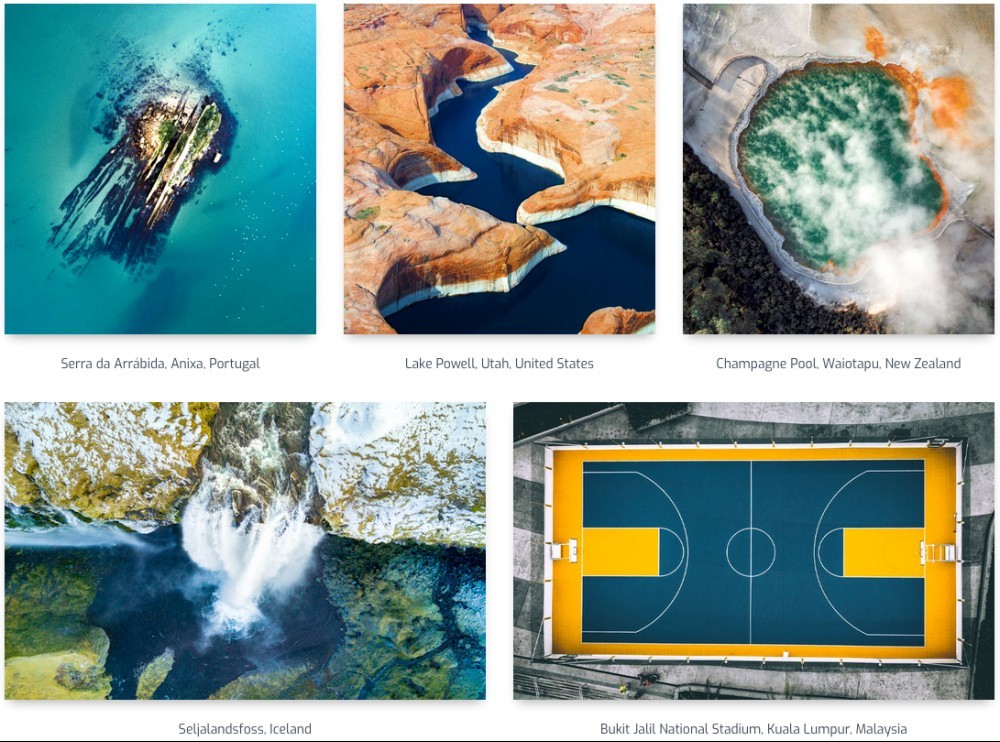 If you're really considering Soar as a platform to sell your drone images, be sure to read their how-to guide.
Soar is also looking for Drone Ambassadors. These are people who submit truly exceptional imagery to the Soar platform. Should you become an ambassador, Soar will sponsor your travel around the world to capture images for their platform. I don't know about you but I wouldn't mind someone else picking up the tab for me to travel.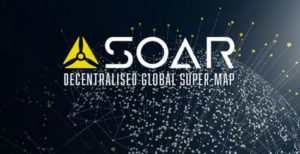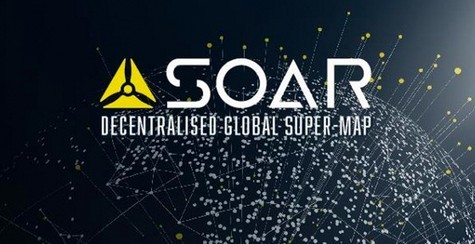 How Does Soar Differ From Other Image Sites?
First and foremost, their approach to the images themselves. They are looking for specific imagery. Many times, you'll find a stock photo site that's full of random images. People, vehicles, landscapes, etc. This can be both a good thing (like a one-stop shop for all your image needs) as well as a bad one (how do you even find what you'e looking for in such a large menagerie of images).
As you can imagine, many people going to such sites may not even be looking for the type of imagery you're offering. Because they are focused on mapping and the ability to zoom in for the detail that matters to the client, you have a better chance of selling your work, as the client is more targeted. If someone's coming to Soar for their imagery, you know the type of image they're looking for. This is not so with general stock image sites.
Another thing that sets Soar apart is their pricing and commission structure. There's no flat fee per image. You set the price of each image you upload. This is great news for those of us who think the other platforms standard pricing model is insufficient. Tack onto that the fact that Soar only takes 30%, leaving you with 70% of the sale and you can't really beat it. Most other platforms take way more, leaving you with very little for your effort.
A very important thing to note is that you retain ownership of your images too! Many other image sites require you to sign over any rights to the images you upload. That is not the case with Soar.
Lastly, the form of payment is a bit different. Soar uses a smart token called SkyMap (SKYM). Let's take a closer look at this form of payment…


What About This SKYM Token?
SkyMap or SKYM is an ERC-20 compatible Smart Token. In today's world of cryptocurrencies popping up and tokens being used in lieu of money, this just seems to be the next logical step for many platforms. Tokens can currently be purchased and sold on the following exchanges: CoinBene, NCX and GOKO.com. At the time of this writing a single token was worth $0.011 USD with a circulating supply of 23,289,277 and a total supply of 350,000,000.
Conclusion
So, I have to say, I think Soar is a great place for the drone pilot to make an extra buck or two. I'm sure, by now, you have a couple of great shots that you could offer on this platform. Get your up there and see what comes of it.
The way I see it, the sooner you get your images on board, the better off you'll be. As more and more pilots start uploading their images, the competition will get fierce. Right now the platform is relatively new (at least for the public sector). This is a great opportunity to get on board early.
I have to dig through my collection now and see what I would deem worthy of uploading. Who knows, maybe there's someone out there just waiting for one of my images.
What do you think of Soar? Is it An Exciting New Platform for Your Drone Imagery in 2019? Do you have experience with the platform already? Do you know of other such platforms that you think might be a better option? Please let me know by commenting below.
Thank you,
Scott Hinkle
MavicManiacs.com