Drone Safety Tips – A Man Was Killed While Trying to Retrieve a Drone From a Tree
March 13, 2019
Usually, you'll see me post inspirational and/or informative content in my Community Interactions and Postivie Press categories. Today's post is going to be focusing on drone safety tips and the sad end result of someone simply trying to get their drone out of a tree, gone terribly wrong.
How many times have you heard of people getting their drones stuck in a tree? This normally isn't something you'd consider to be a terribly hazardous situation but, in this case it was. A man was killed while trying to retrieve a drone from a tree.
THIS POST MAY CONTAIN AFFILIATE LINKS. PLEASE SEE OUR AFFILIATE DISCLOSURE FOR MORE INFORMATION.
A Man Was Killed? What Happened?
According to reports, a quadcopter drone was stuck in a tree in the 800 block of Needle Drive, Forest Park, GA around 6 PM on Saturday, February 9th, 2019. Ruff Fitzgerald Teasley, age 37, had just gotten home from work and was helping his younger brother Calvin, age 29 try to knock the quadcopter out of a tree.
The metal pole they were using accidentally touched nearby power lines, sending both men flying. Ruff ended up getting thrown onto a storm drain and Calvin landed nearby.
The incident was reported at 6:23 PM and Forest Park Police tried to revive Ruff on-scene. Unable to revive him he wast transported to a local hospital where additional efforts were unsuccessful. Calvin was also hospitalized. He was stable, but his exact condition was unclear.
Although not really a factor in preventing this tragedy, it appears this flight was being conducted in restricted airspace near the Hartsfield-Jackson Atlanta International Airport.
How Could This Have Been Prevented?
There are many factors that could have prevented this tragedy:
Not flying near obstacles in the first place – This one sounds simple but, there are many times when you might want or need to be near other obstacles. In such times additional precautions should be taken to make sure you're doing all you can to keep clear of them. I don't know the specifics of this particular incident. Maybe communication was lost between controller and drone or a gust of wind came out of nowhere, pushing the drone into the tree and the resulting impact with the tree was outside of the pilot's control.
Keeping line of sight – You should always have your drone in direct line of sigh of either yourself or a spotter that you are in constant communication with. Many times you'll hear stories of how a drone ended up in a tree, hitting a building or some other issue, all resulting from not seeing where your drone is, what direction it's going and what's in its way. Situational awareness is key when flying a drone.
Use "common sense" when attempting to retrieve your drone – If your drone is stuck in a tree, near some power lines, consider your options and the tools you select to retrieve it. Can you come at it from a safer angle? Do you have a non-conducting tool to use to knock it out of the tree? Should you contact the utility to see if the lines can be powered down in order to retrieve it safely? There are many other things to consider but you get the idea.
Don't fly in restricted airspace – Technically speaking, this flight should not have been conducted as it was in restricted airspace. That said, this really is just a technicality as there are plenty of trees near power lines located all over in unrestricted airspace where this same situation could have played out.
Yes it's fun and exciting to fly your drone. You may even want to "test your skills". Just be aware of your surroundings both in the air and when you're performing ground/recovery operations. It's easy to fall into the "I'm not flying so I can let my guard down" mentality but, in reality, that's not the case.
What Steps Should We Take if We Find Ourselves in a Similar Situation?
Be smart about it. Enlist the help of others you believe are qualified to help you safely retrieve your drone. I've seen a ton of videos of drones being used to hook and rescue other drones, etc. Take the safety steps necessary to ensure a positive outcome. Don't take risks. Is a $2000 drone worth possible injury or death? The quickest solution may not always be the best one.
Think about it, a man was killed, all because he used a metal pole and was near power lines.  It's just shocking how changing a small detail of an event can't alter the outcome so drastically.
I recommend looking at other "drone rescue" videos to see how others have successfully rescued their drones in similar situations. There are several how-to videos on YoutTube about how to get your drone out of a tree. Here are a couple examples:
Here's a great how-to post, by Allison Ross, on the Travel by Drone website, on How to Get a Drone Out of a Tree – (Do's & Dont's Discussed).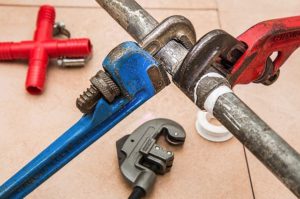 Are There Tools To Help Us Retrieve Our Drones From Trees and Other Difficult to Reach Locations?
The short answer is yes. Depending on your situation you can use a ladder, climb the tree yourself, use another drone, create a contraption such as the fishing getup in the video above and so on.
Are there tools designed just for drone recovery, I don't know. If you know of some I'd love to hear about it in the comments below.
In the end, you just need to be creative but be safe about it.
Conclusion
I've been lucky enough to not be in such a situation myself. I came close once, which you can read about in my Mavic vs Tree – The Importance of Situational Awareness mini post, but I haven't had to go rescue my drone, yet.
It's sad that a man was killed while trying to retrieve a drone from a tree. Just changing virtually any one of the many contributing factors could have made the difference between life and death. After hearing about this incident I've decided to create a Drone Safety Tips category on this site in the hopes that the tips provided there will prevent an incident such as this one from happening again.
Do you know of other unfortunate situations involving drone rescue that could have been avoided? Can you think of other preventative measures that could have helped prevent this tragedy? Do you have firsthand experience with drone retrieval tools? Do you have more information on this incident? Please tell me by commenting below. I read and respond to each one.
Thank you,
Scott Hinkle
MavicManiacs.com