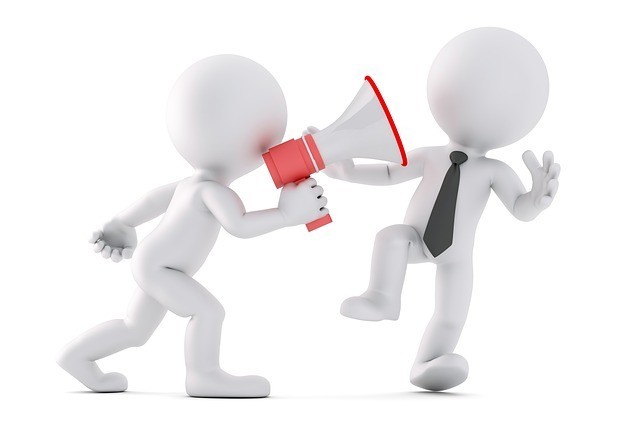 Drone Meetup – A Call to Action – Updated!
July 20, 2018
I'm calling out to all drone enthusiasts around the world. Let's setup a worldwide annual drone meetup day! It can be a day to share skills and knowledge, fly with others, check out drones, apps and accessories you may not otherwise have a chance to see and so much more.
This is a call to action! For anyone interested in organizing an event in your area please comment below letting me know where you are and what you'd like to do for the day. For now this post will serve as a place to gather ideas and discuss logistics. I will create a new post to advertise dates and locations once we have it all hammered out.
This post is an extension to my previous post on Community Interactions – Improving Perception of the Drone Community. Please check it out when you have the chance.
I'd love to get this event to a level like Scott Kelby's Annual Worldwide Photo Walk, except with drones instead of cameras (OK, they're technically flying cameras), where we can share, learn and even participate in various contests and offer prizes.
Update – I've been informed that there was already an annual drone day this year and it was the 4th annual. The Drone Girl has a post on it: International Drone Day 2018. I have to admit that I'm somewhat embarrassed.  Apparently it was even in the news.  Check out the International Drone Day website for clips and images. Where was I? Oh I remember I was on vacation. I don't recall seeing anything advertising it. Oh well, there's nothing that says there can be only one! I want to do it anyway. The call is still on!
THIS POST MAY CONTAIN AFFILIATE LINKS. PLEASE SEE OUR AFFILIATE DISCLOSURE FOR MORE INFORMATION.
Area Hosts, Leaders and Volunteers
I'm looking for at least one if not two people per area to act as group hosts/leaders and help to insure the event runs smoothly. You don't need to be experts in the drone industry but should have a decent grasp of rules and regulations for their particular area and be able to do a little research to determine an appropriate location to hold the event.
I'm also looking for volunteers that are knowledgeable in one or more categories and willing to pass their knowledge onto others to host an activity or training at the event. It can be something as simple as photography or videography tips to a course on using a particular app. This event is aimed at helping others become better pilots, introduce non-pilots to the drone world and to just have fun with like-minded people.
Please comment below and let me know if you'd be interested in being a host/leader or volunteer in your area. Don't forget to include the area you'd be representing and what level of participation you are offering. I am unsure if conducting a drone get together would fall outside of drone hobbyist use and require a 107 certificate or not. I'll have to look into that.
Date Selection
Obviously, you know more about your particular location than I do. I'd like to synchronize dates as much as possible so that the event happens everywhere on the same day. If this isn't possible, I still want to hold the event as I believe many will find it and educational, enjoyable and rewarding experience.
What might be a beautiful sunny day in one location could be the middle of monsoon season in another so getting the dates locked down is kind of important. Please comment below with your location and date(s) that don't conflict with another major event in the area (i.e. the state fair) and usually offers decent weather for flying.
Location Options
It is important to select locations that can accommodate many people (such as a park or open field) and that are not in any flight restricted areas (i.e. next to an airport, etc.). An example in my area would be the Folsom Lake State Recreation Area (SRA). Reaching out to the location's management entity to verify conducting drone operations is OK is suggested.
If you have the perfect location for your area in mind. Please let me know by commenting below. If you have more than one, please list them so we can see which one might be the best fit.
Organization
We will need to set up some sort of meet and greet protocol to make sure everyone has a chance to introduce themselves and provide information on why they're here (i.e. to help others, show off, learn something new, race, whatever). Perhaps offering an event schedule would be one way to attack this. Maybe a Meet and Greet at 10 followed by general flying at 10:30, specific training at 11:30, a BBQ at noon, etc. Any input you can offer in respect to this would be greatly appreciated.
I'm just a regular Joe who works full-time at an office job so I don't have the resources to put together any type of financial package or order a bunch of T-shirts that identify participants, etc. but maybe there's something we can do to make it obvious that we're the drone group when people start arriving at the event.
Activities
This is a rather broad area. We can have various activities from informal training events (i.e. proper photography techniques and settings, ND filters and when to use them and so on) to racing, a potluck BBQ and anything in between. Please comment below and I will add suggestions as bullet points. Once we have a comprehensive list we can rate or prioritize them to come up with the official plan.
Again this isn't a financed operation by any means so we'll need to think of activities that don't require a lot of capital. That's why I noted the BBQ as potluck. If anyone wants to donate food or drink for their particular event, that's more than welcome but, it's not required. I'm considering plopping $50 down on burgers and buns or something for my location. At the very least, I could drum up some free food participants ;).
Photography Techniques
Racing
How to Use App X (Autopilot, DJI Go 4, Litchi, etc.)
Proper pre-flight check
Live Streaming
Potluck BBQ
Conclusion
With your help, I think an annual drone meetup would be a fun event for many and it will introduce passersby to the drone community in, what is hopefully, a positive way. This is a call to action to help me make this event come to fruition and make it the best that it can be. Even if you don't want to be a host or leader, any information you can provide that would help make this event more successful is welcome.
Be sure to visit this post often to see new ideas and my responses to your comments below.
Thank you,
Scott Hinkle
MavicManiacs.com