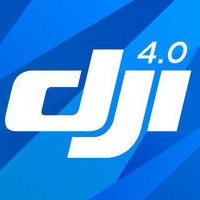 The DJI Go 4 App Has Been Updated Again – A Mini Post
September 20, 2018
DJI has released updates to the DJI Go 4 Apps to version 4.3.0 for Android and 4.3.2 for iOS. What features and fixes have been introduced?
THIS POST MAY CONTAIN AFFILIATE LINKS. PLEASE SEE OUR AFFILIATE DISCLOSURE FOR MORE INFORMATION.
What's New for Android?
This latest release, version 4.3.0, was updated September 18th, 2018 and provides the following enhancements over the previous version (as listed on the official release):
Adds Hyperlaspe mode where you can shoot stunning videos by simply setting several parameters.
Adds Dolly Zoom in QuickShot mode which enables you to create a unique visual effect first introduced by Hitchcock.
Adds the POI feature where you can directly select a subject on the screen and your aircraft will circle around it.
Optimizations:
Improves the firmware update success rate.
What's New for iOS?
This iteration of the iOS version of the app, version 4.3.2, was released on September 18th, 2018, and boasts the following features (as listed on the official release):
Adds a new function where you can adjust the flight speed in Hyperlapse mode
to shoot a video with different rhythms (available on both MAVIC 2 Pro
and MAVIC 2 Zoom).
Adds an auxiliary frame in Hyperlapse mode where you can enable from Camera
Settings > Hyperlapse Video Frame to check the video cropping size
(available on both MAVIC 2 Pro and MAVIC 2 Zoom).
Adds a new function where you can improve the color display of Liveview by
enabling the Dlog-M color rendition service (available only on MAVIC 2
Pro).
Optimizations include:
Improves the stability of functions such as password retrieve and personal info checking.
Optimizes some features for a better user experience.
Are There any Issues to Be Aware Of?
I've updated my iOS version and was flying quite a bit yesterday with no issues. I can't speak to the Android version but I have not yet heard of any issues or seen any complaints posted in forums or on social media sites regarding it.
Conclusion
Grab the update as soon as you can. What's not to like about added features and more stability (especially when performing firmware updates)?
Have you updated yet? Have you noticed any issues or experienced any problems? Are you flying perfectly and just want to urge others to update? Please leave a comment below.
Thank you,
Scott Hinkle
MavicManiacs.com