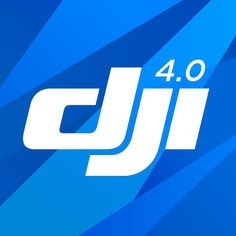 The DJI Go 4 App Has Been Updated – A Mini Post
September 5, 2018
It looks like the DJI Go 4 app has been updated to version 4.3.1 for iOS users on September 4, 2018. Let's see what's new.
THIS POST MAY CONTAIN AFFILIATE LINKS. PLEASE SEE OUR AFFILIATE DISCLOSURE FOR MORE INFORMATION.
What's New?
This is just a minor update and addresses the following issues:
Fixes the startup issue for iOS 9 users.
Optimizes the multilingual support for Mavic 2 new features.
Improves the stability for Mavic 2 new features.
Does the Update Only Apply to iOS Users?
At this time it appears to only be for iOS users. The Android version is still at 4.3.0, updated August 26th, 2018, in the Google Play Store.
Are There Any Bugs or Issues?
I've updated and took a test flight. I have not had any issues or noticed anything odd. That said I have not run through all of the intelligent flight modes so there may be something somewhere I might have missed. It this point, at least for basic functionality, I give this update a clean bill of health and deem it safe to migrate to.
Conclusion
That's about it, a fix for iOS 9 users and optimizations for Mavic 2 drones. Since the DJI Go 4 app has been updated, I suggest you grab it and make sure you're on the latest version.
If you've experienced any issues or have thoughts you'd like to share, please leave a comment below.
Thank you,
Scott Hinkle
MavicManiacs.com