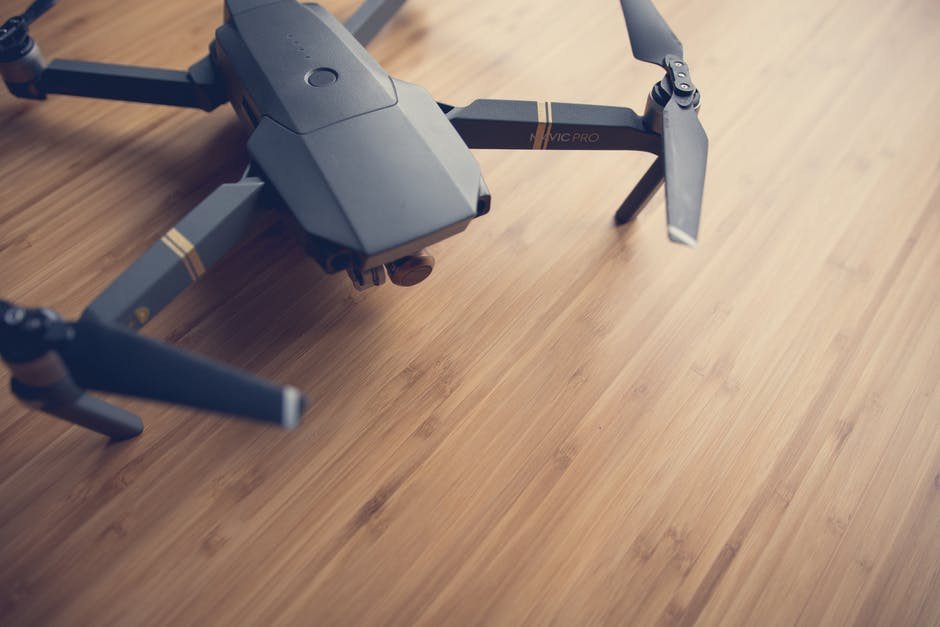 Everything You Need To Know About Drones in 2020
September 30, 2020
Hello! I know it's been some time since the last post. It's a crazy world right now, and priorities shift under challenging times. That said, it's definitely time for another Guest Post!
Today's guest post is from David Clive.
David Clive is a hybrid professional who is both marketing-savvy and tech-savvy: marketing technologist, creative technologist, growth hacker, data scientist, and digital strategist.
Linkedin https://www.linkedin.com/in/david-clive/
He'll be touching on several aspects regarding drones in today's post, "Everything You Need To Know About Drones in 2020." Let's begin…
Everyone, from a curious little boy aged 7, who is an indispensable part of our lives, to a teacher who is a retired photographer at 70, wants to use a drone, take pictures with a drone, or use a drone to facilitate his or her professional work.
We feel great while spending money on our interests, right? We see it as a comfort zone that we allocate to ourselves, especially as people living and working in a big city. But let's not do that this time, because drones are unfortunately not cheap toys. The best thing about having to pick the best drones for 2020 is that the affordable and even most inexpensive drones under $200 now record video in 4K resolution and offer image stabilization. You do not need the blockbuster budget of a Hollywood movie to capture impressive aerial footage.
THIS POST MAY CONTAIN AFFILIATE LINKS. PLEASE SEE MY AFFILIATE DISCLOSURE FOR MORE INFORMATION.
What are the best drones to buy?
If the drone is to be used for hobby flying for YouTube videos or professional purposes where the image quality is not crucial such as inspection tasks, then the benefits of a better camera will not necessarily outweigh the higher price. If you need the images professionally for printing, photography, or TV production, then a 12 MP 4K camera is not enough. Here it would be best if you had at least a 4K camera with a 20 MP sensor that can you get by using DJI Phantom 4 Pro V2 or possibly all the way up to a micro 4/3 camera DJI Inspire 2 with the option to change lenses or a drone that can carry your very own camera. These drones are best to buy if you want them for a better filming experience.
Are drones worth it?
Totally! Drones can be used for photography and video, cartography, search and rescue, communication, and entertainment. Leaving aside its professional use, it's no wonder that a generation that had only played with remote-controlled cars that could move back and forth as a child became interested in drones when they grew up. Nowadays, everyone from ages 7 to 70 is engaged in this hobby.
The use of drones has been regulated all over the world. The General Directorate of Civil Aviation is authorized for drone use and inspection. You can find the necessary information and legislation about recording the sale and use of drones, training, usage procedures, and restrictions on the website of the relevant app development company that develops an Amazing App for Drone. So, we can say it is worth to have a drone. You can get use of it in many aspects.
How long does it take to learn to fly a drone?
Flying a drone is not as complicated as people think. However, it has some techniques to keep in mind. Try to always start with a small drone. After watching so many racing drone videos on the internet, one inevitably wants to buy a 250 drone. But the job is not that easy as it seems. If you have never flown a drone before in your life, you will probably crash the drone you just bought as soon as you start it, or you will be afraid of flying a drone without even controlling it.
If newcomers to drone flying learn with LOS (Line of sight) viewing angle instead of starting directly with FPV while learning to fly, it will be in their benefit. Although the FPV flight system is much easier than LOS, you can learn movements, such as flying the drone within a specific pattern, making turns, keeping it stable in the air, rotating it around itself, making it go away from you and bring it back with LOS. So if you keep basic things in mind and start learning, it will take a day or 2 to get proper control on a drone.
Why do you need a drone license?
You can get an amateur or sports drone license free of charge issued by the General Directorate of Civil Aviation. You must obtain this license to use drones that weigh between 500 grams and 25 kilograms. So how to get a non-commercial UAV-1 license?
Drones are now common enough to be among our personal hobbies. However, you need an official license to fly drones that weigh 500 grams or more. The scope of these licenses also varies according to your purpose of flying the drone. If you have an amateur, sportive hobby, you can get a free license from the General Directorate of Civil Aviation.
U.S. pilots can check out this article.
Can my neighbor fly a drone over my house?
The short answer to this question is yes. The Federal Aviation Administration controls the air safety, which does not have anything to do with home premises.
What happens if you fly a drone above 400 feet?
According to the Federal Aviation Administration, you cannot fly more than 400 feet above the ground or an object you're flying over. The drone pilot should also survey the site and consult the appropriate sources and maps regarding the airspace in which he will be flying.
What countries are drones banned?
Before this degenerates into a political debate, here is a list of the countries that an average person may still be able to travel to fairly easily. But make sure to leave your drones at home. Following are a few countries where drones are banned:
Algeria
Barbados
Brunei
Cuba
Iran
Iraq
Kuwait
Kyrgyzstan
Madagascar
Morocco
Are Drones a waste of money?
Absolutely not! There are several reasons that condition the purchase and use of a drone. A drone can replace humans for certain risky interventions, such as reaching hard-to-reach areas (flooded villages, burnt buildings, etc.), places deemed dangerous, etc. The drone can be sent in a short period of time to certain places, to the detriment of larger devices. Also, its use does not cause any damage, unlike heavy lifting machines. It is more and more accessible for medium purses. It has tons of advantages of having a drone, whether it's for professional purposes or entertainment.
Can drones fly in rain?
Bad weather such as rain, very high humidity, snow, or fog is a common reason for drones to crash. In the worst case, the water from rain and fog leads to a short circuit in electrical or electronic components. This can also lead to short circuits when charging in wet grass. To make videos or aerial photographs at night, it is essential to call on a drone remote pilot declared to The Federal Aviation Administration, holder of professional qualifications and insurance, to obtain a prefectural exemption for a night flight. Allow a period of 30 days to receive it; this exemption does not prevent other requests for authorizations according to the scenarios of restricted flight.
Everything You Need To Know About Drones in 2020 Conclusion
So, did Everything You Need To Know About Drones in 2020 address the questions you had? Are there any others you'd like to ask here? Do you have an opinion you'd like to share? Please let us know by commenting below.
Thank you,
Scott Hinkle